This is hosted at Good Books And Good Wine: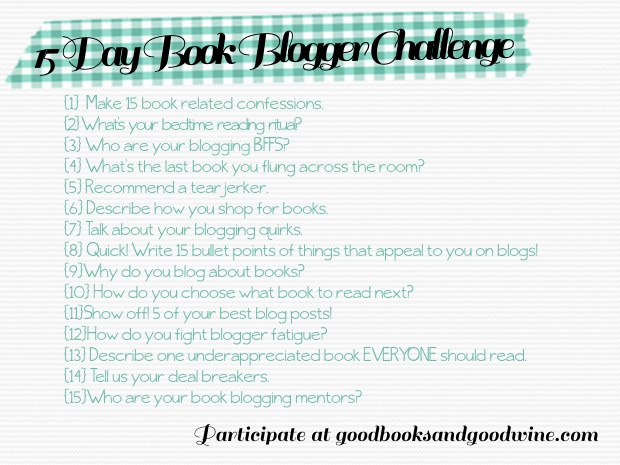 This topic is all about fighting book blogger fatigue.
I've been blogging for about 3 years. That sounds like a long time! I don't know if I've really hit blogger fatigue yet, to be honest. There are times where I am not reading as much because I'm doing other things (like when a new Pokemon game comes out!), but lately I've learned that scheduling reviews at least keeps a somewhat steady flow of content on the blog.
I don't get a lot of ARCs or participate in a lot of blog tours, so the majority of what and when I read is for me. I think that's likely why I don't have reading and blogging fatigue. It doesn't feel like a chore because I've always just done it for me, reading what I want, when I want, and blogging how I want.
Should a time come, though, when I do get bored or tired of blogging (although I hope it doesn't happen), I think the best advice I've seen from other bloggers is to just step back and take a break until you feel like writing again.
So I don't really have much advice on this topic, because it isn't something I've really had to deal with, but I'm curious to read advice from other bloggers!