This is hosted at Good Books And Good Wine: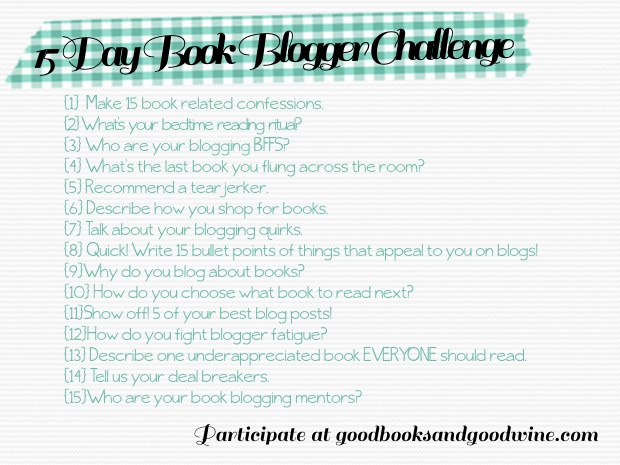 Finally the last one! I wasn't very good at doing one of these every day, but I made it to the end and that's what counts!
I don't know that I have any book blogging mentors. There are bloggers whose work I admire, but I don't actually know them IRL or anything so I'm not sure that that counts (Jamie at The Perpetual Page Turner, Anna at Anna Reads, Steph and Kat at Cuddlebuggery, and many more!).
As far as bloggers that I discuss blogging with and who I go to with questions, it would have to be the Ottawa bloggers that I met earlier this year and have spent some time with, as I mentioned in my Day Three post.