15 Day Book Blogger Challenge: Day Four
This is hosted at Good Books And Good Wine: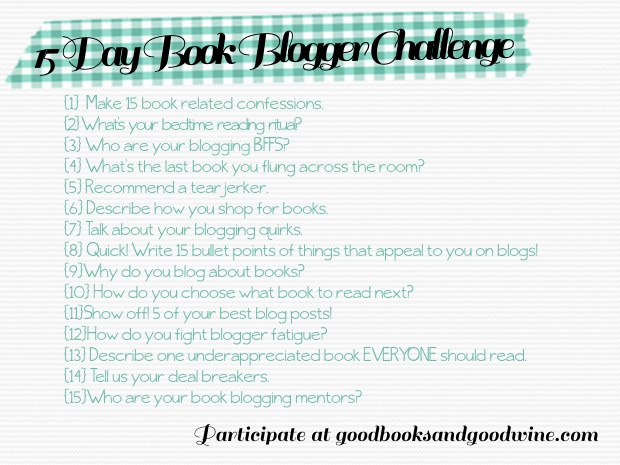 Day four's topic asks what is the last book that you flung across the room.
I don't think I've really thrown a book, but there are a few books that have frustrated me so much that I probably considered throwing them!
One is Melissa Marr's Carnival of Souls. I disliked this book soooo much, and the characters and the plot were so frustrating and annoying. I want to love every book that I read, or at least enjoy every book, and I just didn't like this one. I didn't like the characters or their actions, and beyond that, I didn't like the way this book was written. It was such a major disappointment for me.
Another book that I mentally threw across the room is Maureen Johnson's The Madness Underneath – but for totally different reasons. I liked this book. I loved it's predecessor, The Name of the Star, and this book was good but not as good as I'd hoped it would be or wanted it to be. But that wasn't what made me frustrated. THAT ENDING! It was unexpected, shocking, heart-wrenching! At the same time, though, I love that she went there and I can't wait to see what happens in the next book!
So there you have it: one book I wanted to throw out of sheer dislike, and one I wanted to throw because it sort of broke my heart and then left me waiting for the next in the series!
Related Posts