This is hosted at Good Books And Good Wine: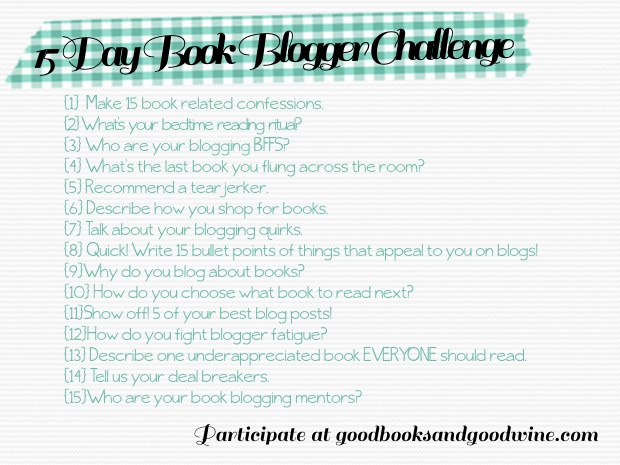 So today's topic is to describe how I shop for books! Yay!
I love book shopping but I don't think I have a set way of doing it. I do browse for books online quite often (usually Chapters or Kobo stores) and anytime I'm near a Chapters, I have to venture in and wander!
I don't really go in with a specific book in mind, but since I have almost 1,000 books on my TBR list (seriously…yikes!), the chances are very good that I'll spot something I want when I'm book browsing!
I've been using the library a lot the last year or so, in an attempt to cut back on the money I spend on books, and also to save space in my tiny apartment (I'm definitely running out of space to keep my books!), so I love to hop onto the library's website after I've done some online book browsing.
Lately it's been especially difficult to resist buying a book or two after my book club meetings. I mean, come on, we meet in Chapters! It's just too darn hard to stop myself from picking up something up before I leave!
Even if I do have a specific book in mind when I'm book shopping, I love to browse all the aisles. Even if I don't buy something right away, I'm likely to find a whole bunch of books to add to my ever-growing TBR list!