This is hosted at Good Books And Good Wine: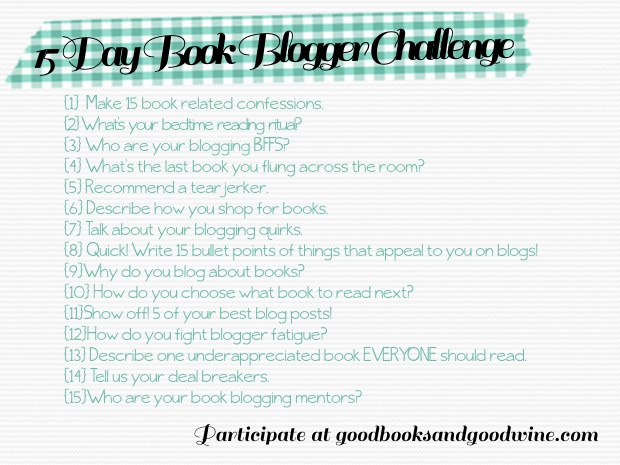 I'm not too sure about answering this question. I feel like I haven't really been interacting with other bloggers long enough to have any blogging BFFs, and there are so many bloggers that I admire, so I'm going to talk about the bloggers I've met who are awesome!
The Ottawa bloggers that I met earlier this year and have continued to chat with and joined book clubs with are fabulous: Ciara from Lost at Midnight Reviews; Kathy from A Glass of Wine; Jessica from Read My Breath Away;  Meaghan from Feeling a Little Bookish; and Emilie from Emilie's Book World. I feel like I've learned a lot about blogging from them!
I love getting together with fellow bloggers to talk books, blogging, tv, movies, etc! These gals are super nice, funny, and just a lot of fun to be around.