The Help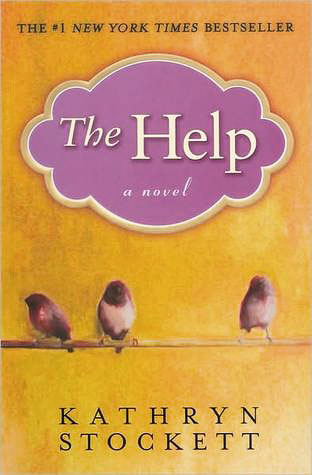 The Help
Source Purchased
Published by Amy Einhorn Books
on February 10, 2009

Be prepared to meet three unforgettable women:

Twenty-two-year-old Skeeter has just returned home after graduating from Ole Miss. She may have a degree, but it is 1962, Mississippi, and her mother will not be happy till Skeeter has a ring on her finger. Skeeter would normally find solace with her beloved maid Constantine, the woman who raised her, but Constantine has disappeared and no one will tell Skeeter where she has gone.

Aibileen is a black maid, a wise, regal woman raising her seventeenth white child. Something has shifted inside her after the loss of her own son, who died while his bosses looked the other way. She is devoted to the little girl she looks after, though she knows both their hearts may be broken.

Minny, Aibileen's best friend, is short, fat, and perhaps the sassiest woman in Mississippi. She can cook like nobody's business, but she can't mind her tongue, so she's lost yet another job. Minny finally finds a position working for someone too new to town to know her reputation. But her new boss has secrets of her own.

Seemingly as different from one another as can be, these women will nonetheless come together for a clandestine project that will put them all at risk. And why? Because they are suffocating within the lines that define their town and their times. And sometimes lines are made to be crossed.

In pitch-perfect voices, Kathryn Stockett creates three extraordinary women whose determination to start a movement of their own forever changes a town, and the way women — mothers, daughters, caregivers, friends — view one another. A deeply moving novel filled with poignancy, humor, and hope, The Help is a timeless and universal story about the lines we abide by, and the ones we don't.
This book has spent a lot of time on my TBR list but I did eventually get around to reading it!
I really enjoyed this book. It took me a bit longer than usual to finish, but I have been pretty busy lately with work and wedding stuff, so I lost a significant amount of my reading time. However, this book was always in the back of my mind, wondering when I'd get to pick it up again and see what happened next.
The book is narrated by three different characters: Aibileen, Minny, and Skeeter. Aibileen and Minny are both maids in 1960's Mississippi. Skeeter is a young girl from a wealthy family. Eventually, the three of them wind up working on a book about the stories of the black 'help' in their town.
I don't want to talk much about plot specifics because I think it really is one of those books that you should read for yourself. It just unfolded so well. Sometimes it's annoying to read a book with multiple narrators, but I think it was done really well here.
While Aibileen, Minny, and Skeeter are the main characters, there are others who are important to the story: Hilly Holbrook, Minny's one-time boss; Elizabeth Leefolt, Aibileen's boss (and friend of Hilly and Skeeter); Mae Mobley, Elizabeth Leefolt's daughter; Celia Foote, Minny's boss…there are others, but I'll stop there. I liked the way the different characters were all connected to each other, and reading about each narrator's interactions with the same characters.
I was drawn into this book right away. I cared about Aibileen and Minny, and as Skeeter's character was introduced and I got to know more about her life, I felt for her, too. They were all different people, with their own concerns, but came together to work on the book.
I also liked Celia, Minny's boss. She seemed a little strange at first and a bit wacky, but as more was revealed about her character, I grew to like her. I liked that she was on the outside of the Hilly/Elizabeth social circle as well – it was a nice change of pace to read about Celia sometimes.
I didn't care much for Hilly, the leader of the social circle that included Skeeter and Elizabeth. I think Hilly's character embodies the prejudices of that time and while we weren't supposed to like her, I guess I was holding out hope for some sort of turn-around for her character by the end. I'm not sure how realistic that might have been though. Hilly is an antagonist for all three narrators throughout the novel and there were times where I wanted to reach into the book and slap her!
While I just outright did not like Hilly, I felt strangely sorry for Elizabeth. She was always wanting to please, particularly Hilly, and never seemed very interested in her children. I can't pretend to know or understand what life was like at that time, for anyone, but reading about her made me feel so claustrophobic: her whole life revolved around bridge club and the Junior League, and what other people would think of her.
I think the book demonstrates that no matter their age or skin colour, the characters in this book all had their own issues and concerns.
I have read a couple of other reviews that mention how one-dimensional most of the male characters in this book are, and I would have to agree. However, on the whole, I thought the book was well-written and most of the characters well-developed and interesting.
This book is situated in a time and place about which I have no personal experience, so I can't speak to its authenticity, but it was certainly interesting, and made me think.
There is more that I want to say, about Skeeter's relationship with Stuart, and Aibileen's relationship with the children she 'raises', and Minny, but I feel like I couldn't do justice to how much I liked reading the book and how well-written I think it is.
If you read this, and I recommend that you do, I would love to hear your thoughts!
Related Posts