This is hosted at Good Books And Good Wine: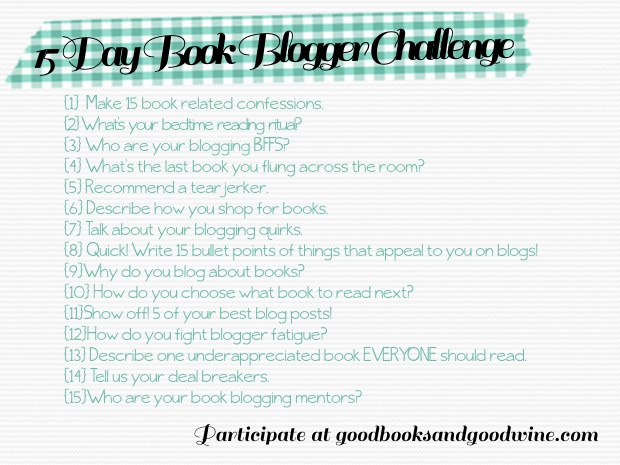 Today's topic is all about how I choose my next book to read.
Sometimes I go to my book shelf and a book will just jump out at me, and I know it's the one I'm going to read next. Other times, I have my next book in mind already while I'm into my current read. And if I have any library books out, my fear of late fees bumps those books up to the top of my To Read stack.
Lately, though, I've been using my TBR jar, which I mentioned and photographed earlier. It's been a pretty fun way to decide what to read next, and has certainly helped me read books that have been on my shelf for some time!