Welcome to Pingwing's Bookshelf, where I talk books books books! To see the latest posts, head over to
Blog
 (which includes non-book related posts) and
Reviews
, or
check out my rewatch
of my favourite TV show Supernatural! You can also see my
About Me 
page, read my
Review Policy
, or use the Reviews drop-down menu at the top of the page to browse the review archives.
If you like having The Feels, this show will give them to you big time! There are no happy endings, and characters you love have terrible things happen to them, with tragedy all around. Yay!
Read More »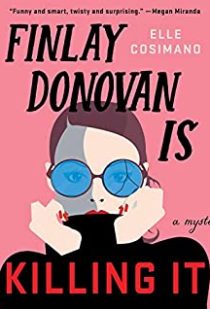 This was a really fun, funny romp with a good mystery!
Read More »