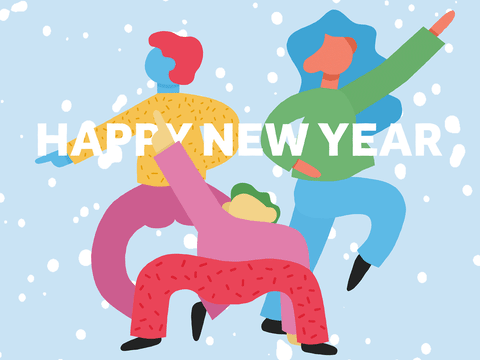 Hello 2019! I have my Happy Planner ready to go for a new year, and I'm hoping to make a serious dent in my current read so I can finish my first book of 2019 shortly.
And I'll be heading over to Goodreads today to set up my reading goal for the year (100 books, same as always).
This year, I've decided not to make any solid bookish or reading resolutions, and beyond my Goodreads goal, won't be doing any challenges. At least, none that I'm committing to right now – we'll see what the year brings. I'm going to try and be more flexible.
Are you making any resolutions, bookish or otherwise? Let me know!