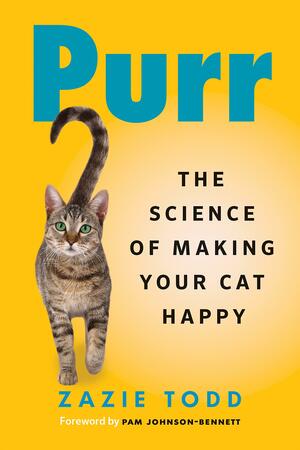 Purr: The Science Of Making Your Cat Happy
By Zazie Todd Source
Purchased
Published by
Greystone Books
on May 3, 2022
Rating:

We all love our cats and we all want them to be happy. But making our cats happy isn't about buying them lots of things--it's about finding out what matters to them. In Purr, animal behavior expert Zazie Todd addresses every stage of your cat's life and offers surprising and effective advice for even the most experienced cat owner, all with the science to back it up.

In this indispensable book, "cat lovers learn the science behind cats' petting preferences; the multiple meanings of purrs, chirrups, and meows; how to best satisfy the scratching and stalking desires for indoor cats; and even how to keep both cats and wildlife safe if your felines spend time outside."--Cat Warren, New York Times-bestselling author.

Cat lovers will also discover how to:
Enrich your cat's life through play and exercise
Reduce anxiety and fear around your absence, visitors, and trips to the vet
Train your kitten or cat without causing harm (i.e. don't use a spray bottle!)
Provide for special needs like asthma
Make senior cats comfortable

And so much more!

In Purr, Zazie Todd demystifies the feline-human relationship so you can form your special bond based on your cat's unique needs--all while learning lots and having fun together.
I'm obsessed with my cat, Walter Waffles. I mean, look at him! Can you blame me?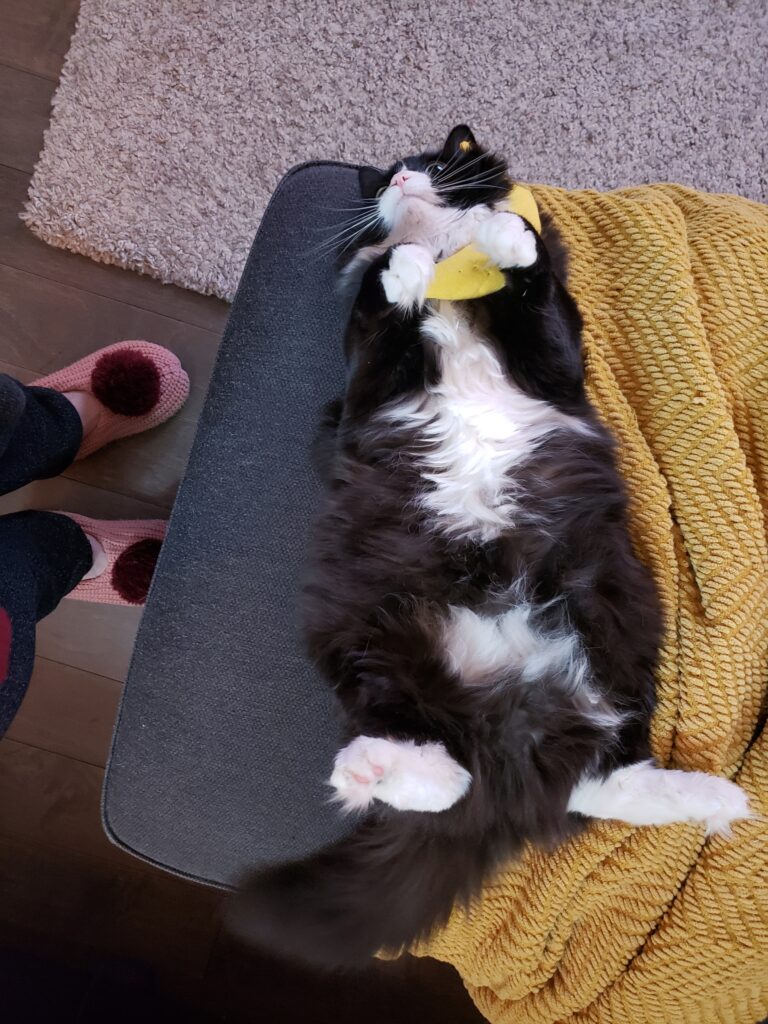 So I'm always interested in reading about cats with the aim of trying to understand his behaviour and make sure I'm giving him his best, happiest life. When I saw this recently at my local bookstore, I couldn't resist picking up a copy!
This was a great combination of interesting and informative. It gives a scientific look at some aspects of cat life, but wasn't overly dry. There was a section on end of life decisions that made me really emotional (even though Walter is far from that), and it was written with care and compassion.
I felt reassured that I'm doing lots right for Walter, and saw some areas where I can improve. The advice was practical and clear, and was obviously written by someone who loves cats. If you're a cat lover like me and you're looking for some handy advice on living with your cat and making sure your home is as cat-friendly as can be, you should check this out!