March 2020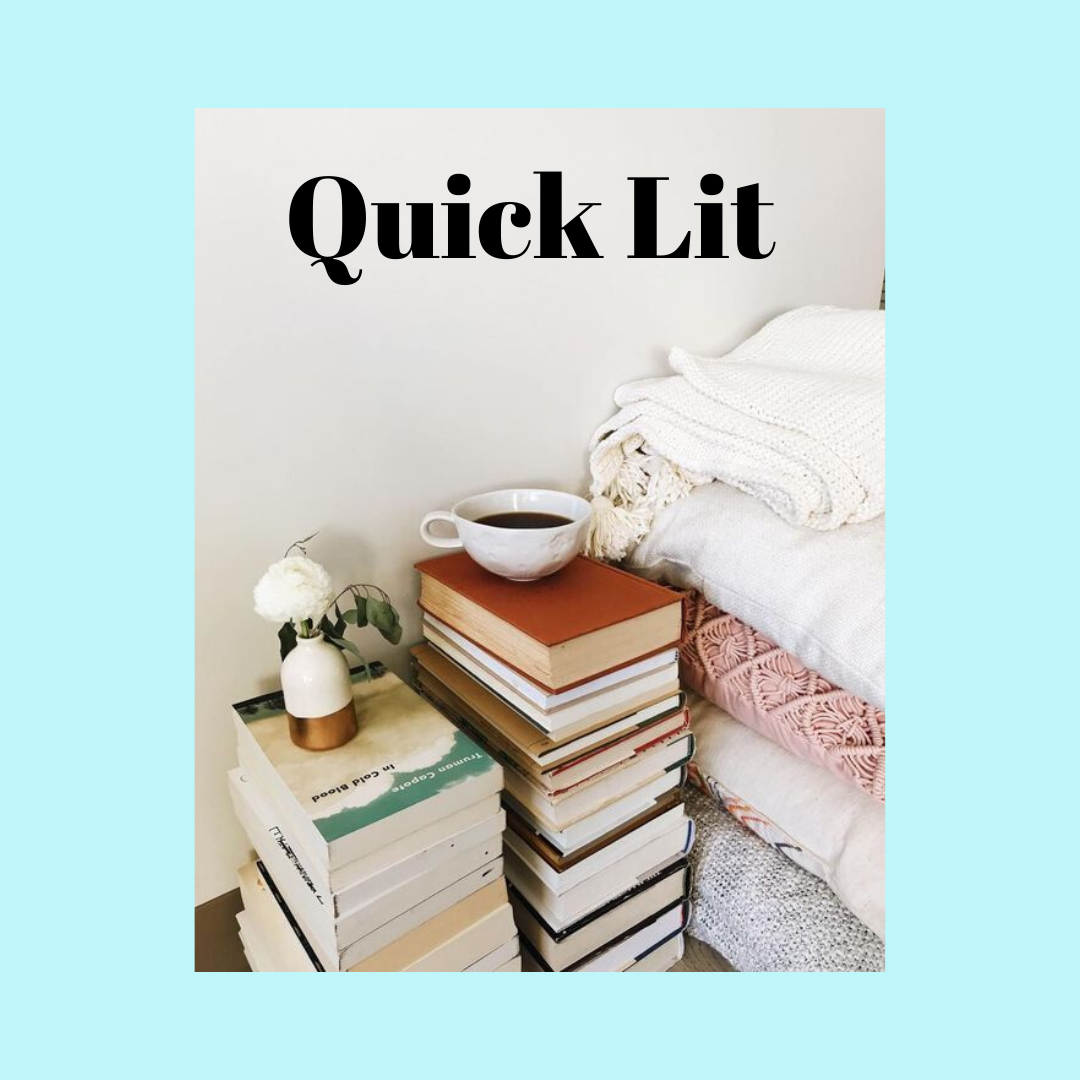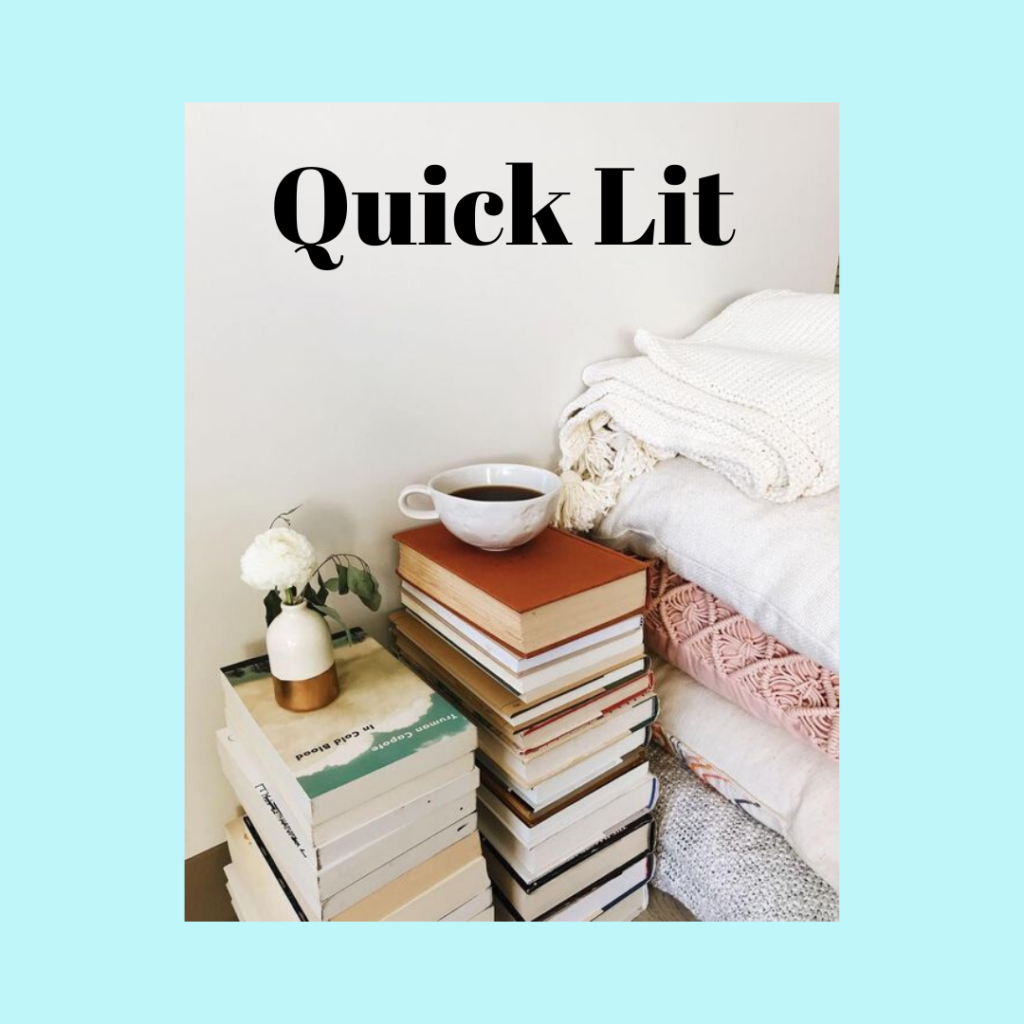 I've been reading a lot lately, and not always feeling like I want to write a full review for each book read (or sometimes I just don't have much to say about a book). So I was inspired by Modern Mrs. Darcy's Quick Lit posts, as well as Hannah at So Obsessed With's monthly Quick Lit posts, and decided to do something similar as a way to briefly discuss the books I read in a month but don't write full reviews for.
So. March was a weird month. I read a lot, but was not in a mindset to write reviews. I read 14 books in March, and have only reviewed three of them, so I'll be talking about the rest in this post!
Darling Rose Gold, Stephanie Wrobel (e-ARC) – 3.5⭐
This was a really interesting story that pulled me in right away. I think it made really good use of dual POV and time jumps, and it kept me hooked right up until the end.
The Feminist Agenda of Jemima Kincaid, Kate Hattemer (library) – 4⭐
I really enjoyed this book, although it seems to be getting mixed reviews on Goodreads. It was a quick enough read, and while Jemima certainly seemed to think she was a feminist and knew what that entailed, she had a lot to learn. I didn't care for the romance, but the rest of the book really grew on me.
Pippa Park Raises Her Game, Erin Yun (e-ARC) – 4⭐
Really engaging middle-grade story about family, friendship, and fitting in. Pippa was under so much pressure with school and basketball and family stuff on top of being the new kid at a fancy school, and I just wanted good things for her! I liked this one a lot.
The Silence of Bones, June Hur (e-ARC) – 3.5⭐
This was a really interesting, intriguing story. It was a mystery, but that felt like a secondary story to me, compared to Seol's story about her life and family. I liked this one, but it took me a while to engage and really get into it.
Adulthood Is A Myth, Sarah Andersen (library) – 3⭐
This was a very quick read, and I generally enjoyed it.
Little Weirds, Jenny Slate (library) – 3.5⭐
I loved some of the essays/stories in this book, and thought others were too strange or the prose too purple. This was such an up and down book for me, but Jenny Slate certainly has a unique voice, which I appreciate. I already liked her, but I have a new admiration for her after reading this.
Final Cut, S.J. Watson (e-ARC) – 2⭐
This just didn't work for me.
Braised Pork, An Yu (e-ARC) – 4⭐
I don't even know if I could explain what this is about or what happens, but I really liked it. It was a sort of dreamy story, with great writing and managed to pull me in and connect with me even if I wasn't sure I totally understood everything in the end.
We Ride Upon Sticks, Quan Barry (library) – 2.5⭐
I so wanted to love this, and looking at Goodreads, I'm definitely the odd one out here. But I couldn't get into this at all.
Confessions, Kanae Minato (library) – 4⭐
This was a really quick read. I think I read this book in one day. It was really compelling, and just kept twisting in on itself. This was my March read for my 2020 Pop Culture Resolutions, and I'm hoping to read more by Kanae Minato in the future!
The Shining Girls, Lauren Beukes (owned) – 4⭐
This has been on my bookshelf for years, and it's one of the books I picked at the beginning of the year when I made a list of books I've owned for ages that I'm determined to read this year! I flew through this book, and enjoyed it more than Broken Monsters. It's dark and gritty and violent, but I loved the resolution and the characters. This is definitely one of my favourite reads of the year so far.
What have you been reading lately?