Waiting on Wednesday
Waiting on Wednesday is hosted by Jill at Breaking the Spine, and spotlights upcoming releases that we're eagerly anticipating.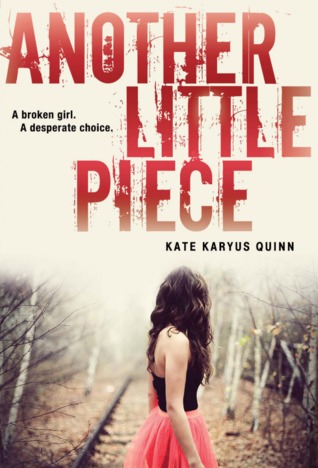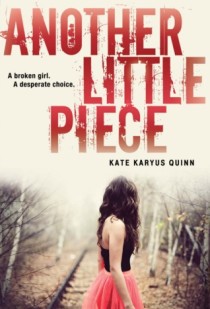 This week's pick is Another Little Piece, by Kate Karyus Quinn.
Here is the Goodreads summary:
The spine-tingling horror of Stephen King meets an eerie mystery worthy of Sara Shepard's Pretty Little Liars series in Kate Karyus Quinn's haunting debut.

On a cool autumn night, Annaliese Rose Gordon stumbled out of the woods and into a high school party. She was screaming. Drenched in blood. Then she vanished.

A year later, Annaliese is found wandering down a road hundreds of miles away. She doesn't know who she is. She doesn't know how she got there. She only knows one thing: She is not the real Annaliese Rose Gordon.

Now Annaliese is haunted by strange visions and broken memories. Memories of a reckless, desperate wish . . . a bloody razor . . . and the faces of other girls who disappeared. Piece by piece, Annaliese's fractured memories come together to reveal a violent, endless cycle that she will never escape—unless she can unlock the twisted secrets of her past.
Well, you had me at Stephen King meets Sara Shepard's Pretty Little Liars! I preordered this book from Chapters ages ago, pretty much as soon as I read that sentence.
I think I'm craving a twisty, spooky read, and this sounds like it will be a great one to stay up and read late on a summer night! I can't wait!
Related Posts