Waiting on Wednesday
Waiting on Wednesday is hosted by Jill at Breaking the Spine, and spotlights upcoming releases that we're eagerly anticipating.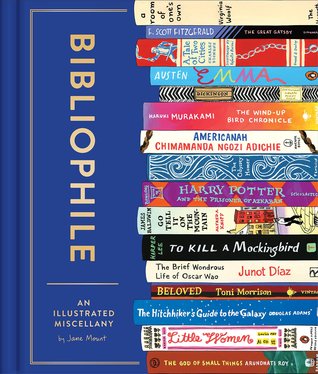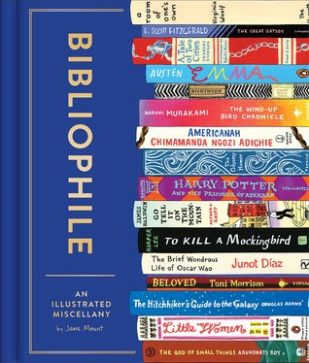 Today my pick is Bibliophile: An Illustrated Miscellany for People Who Love Books by Jane Mount, out September 4, 2018 from Chronicle Books.
The ultimate gift for book lovers, this volume brims with literary treasures, all delightfully illustrated by beloved artist and founder of Ideal Bookshelf, Jane Mount.

Book lovers, rejoice! In this love letter to all things bookish, Jane Mount brings literary people, places, and things to life through her signature and vibrant illustrations. Readers will:

• Tour the world's most beautiful bookstores
• Test their knowledge of the written word with quizzes
• Find their next great read in lovingly curated stacks of books
• Sample the most famous fictional meals
• Peek inside the workspaces of their favorite authors
A source of endless inspiration, literary facts and recommendations, and pure bookish joy, Bibliophile is sure to enchant book clubbers, English majors, poetry devotees, inspiring writers, and any and all who identify as bookworms.
Well with a title like that, how can I resist?? I love books about books and reading, and this sounds fantastic. Not only do I want it for my bookshelf, but I think it would also make a great gift for other book lovers in my family.
You may have noticed on my Instagram that I recently bought some adorable bookish pins. Those are from Ideal Bookshelf, created by Jane Mount – the author of this book. So if I love her bookish pins, I'm pretty sure I'll love her book!
What are you waiting on this week?
Related Posts