Waiting On Wednesday
Waiting on Wednesday is hosted by Jill at Breaking the Spine, and spotlights upcoming releases that we're eagerly anticipating.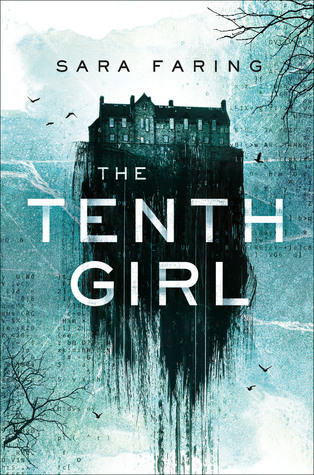 Today my pick is The Tenth Girl by Sara Faring, out September 24 from Imprint:
Simmering in Patagonian myth, The Tenth Girl is a gothic psychological thriller with a haunting twist.

At the very southern tip of South America looms an isolated finishing school. Legend has it that the land will curse those who settle there. But for Mavi—a bold Buenos Aires native fleeing the military regime that took her mother—it offers an escape to a new life as a young teacher to Argentina's elite girls.

Mavi tries to embrace the strangeness of the imposing house—despite warnings not to roam at night, threats from an enigmatic young man, and rumors of mysterious Others. But one of Mavi's ten students is missing, and when students and teachers alike begin to behave as if possessed, the forces haunting this unholy cliff will no longer be ignored.

One of these spirits holds a secret that could unravel Mavi's existence. In order to survive she must solve a cosmic mystery—and then fight for her life.
This one had me at "gothic psychological thriller"! This one sounds really good, and I can't wait to read it!
What are you waiting on this week?
Related Posts