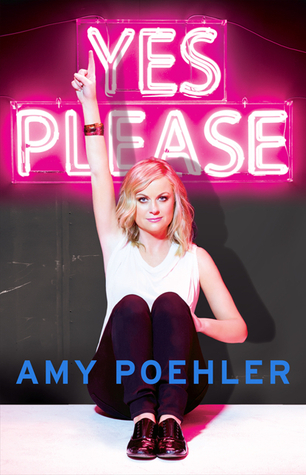 Yes Please
By Amy Poehler Source
Purchased
Published by
It Books
on October 28, 2014
Rating:

Cover image and summary from Goodreads:

In Amy Poehler's highly anticipated first book, Yes Please, she offers up a big juicy stew of personal stories, funny bits on sex and love and friendship and parenthood and real life advice (some useful, some not so much), like when to be funny and when to be serious. Powered by Amy's charming and hilarious, biting yet wise voice, Yes Please is a book is full of words to live by.
I don't tend to read much non-fiction, and although I like Parks and Recreation, I'm not specifically an Amy Poehler fan, so I was on the fence about whether or not I'd read this. However, once I saw the hardcover on sale for 40% off, I couldn't resist.
Yes Please was pretty much what I expected: a mix of humour, memoir, advice, and behind the scenes information.
This book was definitely funny, as well as poignant and insightful. I enjoyed it a lot, and I am sure to be buying it for people as a Christmas gift this year. Yes Please is well worth a read! I really enjoyed it and highly recommend it!