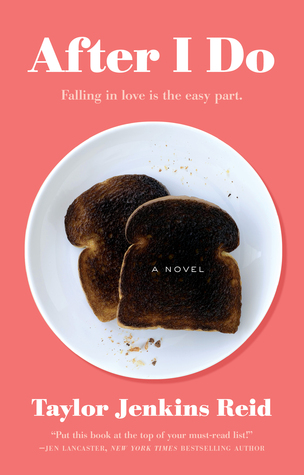 After I Do
By Taylor Jenkins Reid Source
Purchased
Published by
Washington Square Press
on July 1, 2014
Rating:

Cover image and summary from Goodreads:

From the author of Forever, Interrupted comes a breathtaking new novel about modern marriage, the depth of family ties, and the year that one remarkable heroine spends exploring both.

When Lauren and Ryan's marriage reaches the breaking point, they come up with an unconventional plan. They decide to take a year off in the hopes of finding a way to fall in love again. One year apart, and only one rule: they cannot contact each other. Aside from that, anything goes.

Lauren embarks on a journey of self-discovery, quickly finding that her friends and family have their own ideas about the meaning of marriage. These influences, as well as her own healing process and the challenges of living apart from Ryan, begin to change Lauren's ideas about monogamy and marriage. She starts to question: When you can have romance without loyalty and commitment without marriage, when love and lust are no longer tied together, what do you value? What are you willing to fight for?

This is a love story about what happens when the love fades. It's about staying in love, seizing love, forsaking love, and committing to love with everything you've got. And above all, After I Do is the story of a couple caught up in an old game—and searching for a new road to happily ever after.
I own three of Taylor Jenkins Reid's books, because I'd heard such great things about them from my bookish friends. After reading a couple of non-fiction books, I was eager to get back to fiction, and chose to finally start reading this book.
I flew through After I Do! I just couldn't put it down, and I almost missed my bus stop after work one night because I was so lost in the story. While I couldn't necessarily relate to Lauren's specific situation, there were aspects of her story that I think most married people can relate to.
As much as I liked the book and was really invested in Lauren's story and how it would turn out, I found the writing a tad uneven. It was clunky at times.
For my first Taylor Jenkins Reid experience, After I Do was a great pick! I'm definitely going to be reading her other books! Recommended!