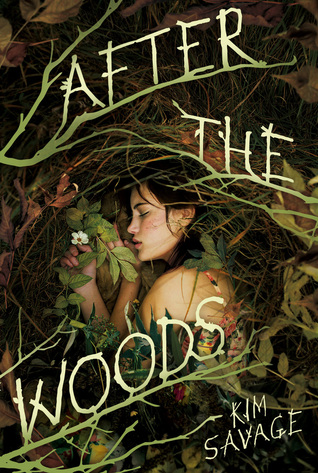 After the Woods
By Kim Savage Source
Received from the publisher
Published by
Farrar Straus Giroux
on February 23, 2016
Received from the publisher in exchange for an honest review. This does not affect my opinion of the book or the content of my review.
Rating:

Cover image and summary from Goodreads:

Would you risk your life to save your best friend?

Julia did. When a paroled predator attacked Liv in the woods, Julia fought back and got caught. Liv ran, leaving Julia in the woods for a terrifying 48 hours that she remembers only in flashbacks. One year later, Liv seems bent on self-destruction, starving herself, doing drugs, and hooking up with a violent new boyfriend. A dead girl turns up in those same woods, and Julia's memories resurface alongside clues unearthed by an ambitious reporter that link the girl to Julia's abductor. As the devastating truth becomes clear, Julia realizes that after the woods was just the beginning.
I was looking forward to reading this book because it seemed like a mystery with a focus on female friendship to boot. That kind of story always intrigues me!
I came away from this book not entirely sure what happened. I think I wanted to read more about Julia's time in the woods, and how she dealt with its aftermath. Which seems silly, since it's called After the Woods, I know.
I was really intrigued by Liv and Julia's relationship, and that was definitely my favourite aspect of the story. But I still felt like I wanted more from that part of the book, too. I was so interested in the girls' story, but didn't feel totally satisfied by the time I finished the book. Although this is the kind of story where things don't get wrapped up with a nice tidy ending, which I do like, but with this particular book, I guess I was just left with some questions. Clearly I'm having some mixed feelings!
I liked this book but didn't love it. It left me wanting more, but I've seen some high ratings on Goodreads, so I might be the black sheep here.