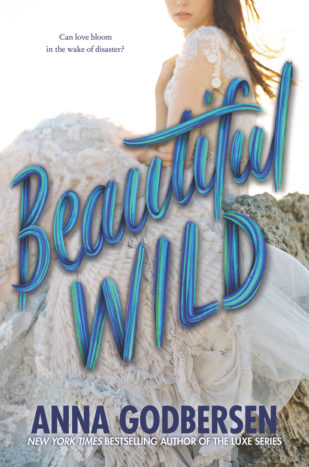 Beautiful Wild
By Anna Godbersen Source
Received from the publisher
Published by
HarperTeen
on November 3, 2020
Received from the publisher in exchange for an honest review. This does not affect my opinion of the book or the content of my review.
Rating:

You are invited to set sail on the maiden voyage of the SS Princess of the Pacific in this indulgent historical romance from Anna Godbersen, the New York Times bestselling author of the Luxe series.

Vida Hazzard can see her future: aboard the heralded "Millionaire's Ship of the West," she'll charm the young scion Fitzhugh Farrar, resulting in a proposal of marriage.

But Vida didn't plan on Fitz's best friend, Sal, a rough-around-the-edges boy with a talent for getting under her skin. Nor did she anticipate a hurricane dashing their ship to pieces, along with her dreams.

Stranded on an island with both Fitz and Sal, Vida is torn between the life she's always planned for, and a future she's never dared to want. As they desperately plot a course for home, Vida will discover just which boy can capture her wild heart—and where her future truly lies.
I picked this up for a change of pace from the darker books I'd been reading leading up to Halloween. I really liked the setting (sort of like Titanic meets Lost but without the magical island) and Vida, the protagonist. I loved her confidence and courage.
I was also pleasantly surprised that I liked the love triangle. I understood Vida's attraction to both men, and I liked each of them.
View Spoiler »
But the island portion resolved faster than I thought it would, and the story skipped over Vida's reunion with her parents and return to 'normal life'. That threw me off, and while I appreciated the ending, there were moments like the 'rescue' and her journey to find Sal where I found myself wanting more. « Hide Spoiler
Overall, I liked this book, and it did make for a nice change from my darker, heavier reads.