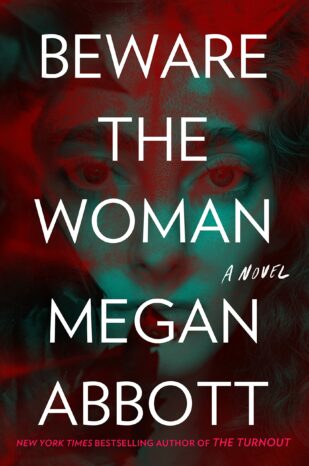 Beware The Woman
By Megan Abbott Source
Received from the publisher
Published by
G.P. Putnam's Sons
on May 30, 2023
Received from the publisher in exchange for an honest review. This does not affect my opinion of the book or the content of my review.
Rating:

Honey, I just want you to have everything you ever wanted. That's what Jacy's mom always told her.

And Jacy felt like she finally did. Newly married and with a baby on the way, Jacy and her new husband Jed embark on their first road trip together to visit his father, Doctor Ash, in Michigan's far-flung Upper Peninsula. The moment they arrive in the cozy cottage in the lush woods, Jacy feels bathed in love by the warm and hospitable Doctor Ash, if less so by his house manager, the enigmatic Mrs. Brandt.

But their Edenic first days take a turn when Jacy has a health scare. Swiftly, vacation activities are scrapped, and all eyes are on Jacy's condition. At the same time, whispers about Jed's long-dead mother and complicated family history seem eerily to be impeding upon the present. As the days pass, Jacy begins to feel trapped in the cottage, her every move surveilled, her body under the looking glass. But are her fears founded or is it paranoia, or cabin fever, or—as is suggested to her—a stubborn refusal to take necessary precautions? The dense woods surrounding the cottage are full of dangers, but are the greater ones inside?
I was really eager to read this. The synopsis was so intriguing, and I was excited to receive an advance copy.
This was a really slow burn of a story, and the tension and sense of something being just off kept building. This is not quite a mystery, not quite a horror story, but it's tense and unsettling and was building to something – I just wasn't sure what.
For Megan Abbott fans, this is definitely a must-read. And if you're looking for a story that will fill you with frustration and keep you in suspense, frantically turning pages to see what happens next, pick this one up!