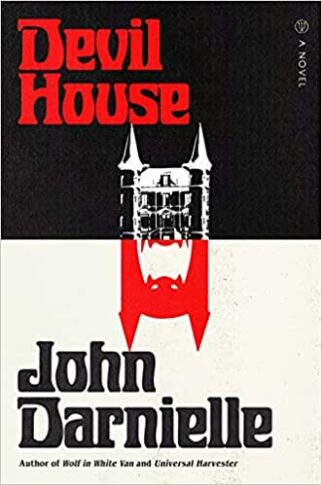 Devil House
By John Darnielle Source
Received from the publisher
Published by
MCD
on January 25, 2022
Received from the publisher in exchange for an honest review. This does not affect my opinion of the book or the content of my review.
Rating:

Gage Chandler is descended from kings. That's what his mother always told him.

Now, he is a true crime writer, with one grisly success--and movie adaptation--to his name, along with a series of subsequent lesser efforts that have paid the bills but not much more. But now he is being offered the chance for the big break: To move into the house--what the locals call "The Devil House"--in which a briefly notorious pair of murders occurred, apparently the work of disaffected 1980s teens. He begins his research with diligence and enthusiasm, but soon the story leads him into a puzzle he never expected--back into his own work and what it means, back to the very core of what he does and who he is.
I was excited to read this because I've liked the previous John Darnielle books I've read, and with a title and cover like that, I couldn't resist wanting to check this out!
I really wanted to love this book, but I just couldn't get into it. It went in some unexpected directions, and I couldn't always follow. I'm sure there was a reason, but I felt like I couldn't understand why the story went where it did at times.
I"m not a true crime fan but I think this story made some good critiques of true crime as entertainment, and made strong points about the people who get lost or overlooked in true crime media, or who get reduced to one-dimensional characters.
This was fine, but just wasn't the book for me.