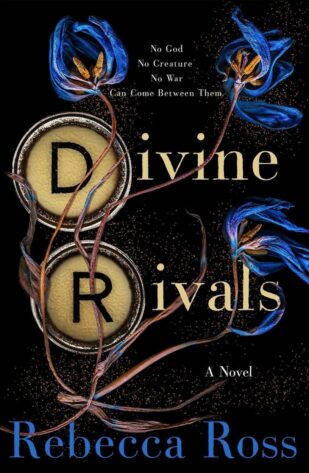 Divine Rivals
By Rebecca Ross Series:
Letters of Enchantment #1
Source
Purchased
Published by
Wednesday Books
on April 4, 2023
Rating:

After centuries of sleep, the gods are warring again. But eighteen-year-old Iris Winnow just wants to hold her family together. Her mother is suffering from addiction and her brother is missing from the front lines. Her best bet is to win the columnist promotion at the Oath Gazette.

To combat her worries, Iris writes letters to her brother and slips them beneath her wardrobe door, where they vanish—into the hands of Roman Kitt, her cold and handsome rival at the paper. When he anonymously writes Iris back, the two of them forge a connection that will follow Iris all the way to the front lines of battle: for her brother, the fate of mankind, and love.

Shadow and Bone meets Lore in Rebecca Ross's Divine Rivals, an epic enemies-to-lovers fantasy novel filled with hope and heartbreak, and the unparalleled power of love.
I heard about this book for what seemed like ages before I finally read it! It was all over my Bookstagram and Threads accounts, and I decided to get a copy and see what all the fuss was about.
I loved this book so much! It was definitely as good as everyone said it was. It was an easy read and I got caught up in the world and Iris and Roman's story from the first page. And to be honest I would have probably given it five stars if it hadn't View Spoiler » left me hanging about Lilac the cat's fate. « Hide Spoiler
I loved the romance. Seeing Iris and Roman go from rivals to reluctantly having to work together, while falling in love through their letters, was so sweet and I was so invested in their relationship. The secondary characters were also great and came across as well-developed characters in their own rights.
The ending had me screeching and I immediately pre-ordered the sequel! This is definitely one of my favourite reads of the year. Highly recommended!