By Libba Bray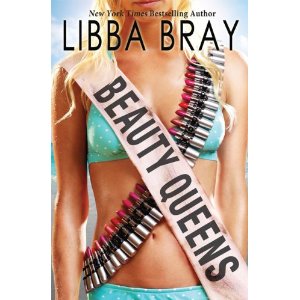 I loved her Gemma Doyle Trilogy, and when I found out that she had a new book coming out, I had to learn more!
Here is the synopsis from Chapters, where the book is available for pre-order:
From bestselling, Printz Award-winning author Libba Bray, the hilarious (and sometimes twisted) story of a plane crash, beauty contestants, and desert island survival.Teen beauty queens. A desert island. Mysteries and dangers. No access to email. And the spirit of fierce, feral competition that lives underground in girls, a savage brutality that can only be revealed by a journey into the heart of non-exfoliated darkness. Oh, the horror, the horror! Only funnier. With evening gowns. And a body count.
I can't wait to read this! I will probably wait and buy the e-book from the Kobo store, although the opportunity to pre-order from Chapters is tempting…I wish I could pre-order an e-book! Although it comes out in May, so at least I don't have to wait long for this one.