A Great and Terrible Beauty; Rebel Angels; The Sweet Far Thing
By Libba Bray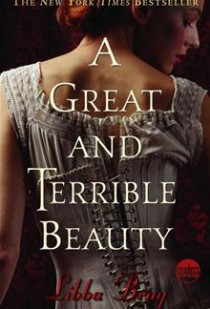 This is a trilogy of young adult books that I read last year and loved. I read them all in a row so the plots are running together in my brain and I'm having a difficult time separating them!
Here is a synopsis of the first book, A Great and Terrible Beauty, from the Kobo website:
"It's 1895, and after the suicide of her mother, 16-year-old Gemma Doyle is shipped off from the life she knows in India to Spence, a proper boarding school in England. Lonely, guilt-ridden, and prone to visions of the future that have an uncomfortable habit of coming true, Gemma's reception there is a chilly one. To make things worse, she's been followed by a mysterious young Indian man, a man sent to watch her. But why? What is her destiny? And what will her entanglement with Spence's most powerful girls and their foray into the spiritual world lead to?"
Gemma becomes part of a group of friends that includes her roommate, Anne, who is seen by the others as plain; Pippa, the pretty one; and Felicity, the leader. Through a series of events they are able to visit a place called The Realms, where magical things and creatures exist. However, there is also dark magic, and two factions both struggling to determine the fate of The Realms.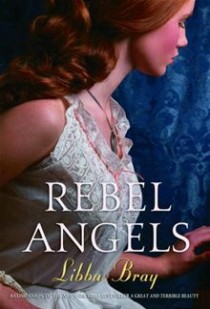 The plot moved along very quickly in these books, and from one book to the next, not much time had passed, which meant the story picked up almost where it left off in the previous book.
I found these books surprisingly dark at times, and I really enjoyed it. I don't want to give away any major plot points, but the relationships between the girls become complicated in a way that teenage friendships do, and this definitely becomes a central plot point.
The subplots involving the girls' families and the English society are very interesting as well. Although there is some darkness to the books, there is also some humour, and I think the author balanced these two elements very well.
I enjoyed the boarding school setting as well. The school itself becomes important as the books go on, and there's always some mystery and intrigue surrounding boarding schools – at least in the books I've read!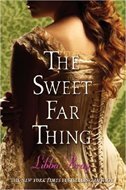 I definitely recommend these books. They really surprised me – I purchased them for my e-reader on a whim and then I was so hooked on them. They are new favourites and I'm looking forward to reading them again. Be warned – they are fairly long, but I promise they are well worth the time it might take you to finish them! The ending was somewhat bittersweet but very fitting with the story as well. If you've read these I would love to know what you think of them!