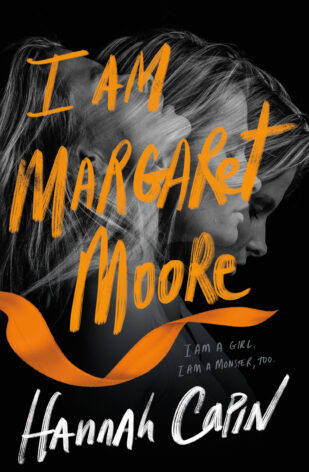 I Am Margaret Moore
By Hannah Capin Source
Received from the publisher
Published by
Wednesday Books
on March 15, 2022
Received from the publisher in exchange for an honest review. This does not affect my opinion of the book or the content of my review.
Rating:

Hannah Capin's I Am Margaret Moore is a paranormal thriller that tests the hold of sisterhood and truth.

I am a girl. I am a monster, too.

Each summer the girls of Deck Five come back to Marshall Naval School. They sail on jewel-blue waters; they march on green drill-fields; they earn sunburns and honors. They push until they break apart and heal again, stronger.

Each summer Margaret and Rose and Flor and Nisreen come back to the place where they are girls, safe away from the world: sisters bound by something more than blood.

But this summer everything has changed. Girls are missing and a boy is dead. It's because of Margaret Moore, the boys say. It's because of what happened that night in the storm.

Margaret's friends vanish one by one, swallowed up into the lies she has told about what happened between her and a boy with the world at his feet. Can she unravel the secrets of this summer and last, or will she be pulled under by the place she once called home?
I think I went into this looking for something different than what it turned out to be. The synopsis (on GR) says it's a paranormal thriller, but I really don't think it was. I don't know if it was supposed to be a bit of a mystery, because aspects of the story felt very obvious to me, so waiting for information to eventually be revealed was frustrating.
The writing was lovely, and very lyrical, but the style lacked much dialogue and actually made it difficult for me to get through, and I never actually got the sense of friendship and sisterhood that I think I was supposed to.
I appreciated the story being told and that it was stylistically different from what I usually read, and I do think the writing style will be perfect for some readers, but I just don't think I was the right reader for this book.