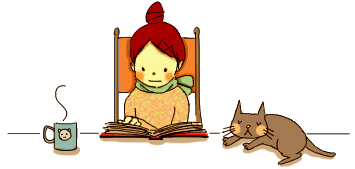 Hello and belated happy new year! I wound up not posting about my favourite 2021 reads, mostly because I just didn't feel like it, and also because I didn't feel like I fell in love with that many books I read in 2021.
I definitely read some good books this year, but looking back over my 2021 reading stats, I see that I read a LOT of books (201!), but unfortunately that doesn't mean they were all great books (for me). I liked a lot more than I loved, which is still good, but I missed the feeling of overwhelmingly loving what I was reading.
I definitely think that is mostly due to still living in a pandemic situation and trying to escape into reading and perhaps just not being able to mentally leave the real world behind, but I'm going to try and be more of a mood reader in 2022, since I did also try and complete some reading challenges in 2021 which dictated what I read:
The first goal was my Goodreads goal to read 100 books, which I definitely exceeded (you can check out what I read here on my blog or on my Goodreads profile).
I have also been using Storygraph to track my reading, and I completed two Storygraph challenges to try and help me read more books from my own shelves throughout the year:
Read What You Own challenge, which had 50 prompts; and
Love Yourshelf challenge, which had one for each month.
I got to talk on local radio about some of my recommended reads, which was pretty neat. You can listen here!
One thing I noticed while looking at my reading stats was the the majority of what I read in 2021 came from the library, and that's something I wouldn't mind repeating this year! I have definitely been making good use of my library card (and Libby app) to borrow ebooks!
For 2022, I'm setting myself a couple of goals:
As usual, setting my Goodreads (and Storygraph) goal of 100 books to read this year.
I also set up my own Storygraph challenge, choosing 22 books I already own that I want to read in 2022 (and if I don't read them by the end of the year, I'll donate them).
I also slowed down on writing reviews towards the end of the year but I've got a bunch to catch up on so should have plenty of upcoming reviews on the blog.
I am happy to say goodbye to 2021 and am looking forward to 2022 and all the books I'll read!