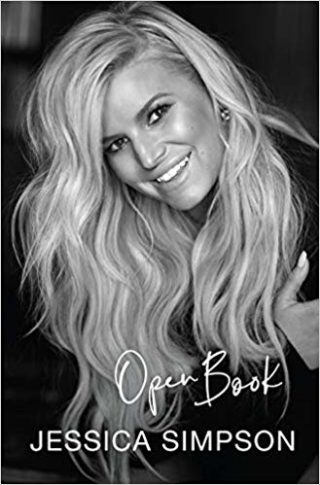 Open Book
By Jessica Simpson Source
Purchased
Published by
Dey Street Books
on February 4, 2020
Jessica tells of growing up in 1980s Texas where she was sexually abused by the daughter of a family friend, and of unsuccessfully auditioning for the Mickey Mouse Club at age 13 with Justin Timberlake and Ryan Gosling before going on to sign a record deal with Columbia and marrying 98 Degrees member Nick Lachey.

Along the way, she details the struggles in her life, such as the pressure to support her family as a teenager, divorcing Lachey, enduring what she describes as an emotionally abusive relationship with musician John Mayer, being body-shamed in an overly appearance-centered industry, and going through bouts of heavy drinking. But Simpson ends on a positive note, discussing her billion-dollar apparel line and marriage with professional football star Eric Johnson, with whom she has three children.
I didn't listen to Jessica Simpson's music, but I definitely watched The Newlyweds, and I remember her various tabloid appearances over the years, so I was mildly intrigued by this book when I first heard about it. When I saw some really good reviews of it, I decided to read it. A celebrity memoir seemed like the kind of light reading my brain needed at the time, and I was curious about the book.
I really enjoyed this one! Jessica comes across on the page as a very honest, friendly, warm and caring person, and it sort of felt like reading something by a friend. I was also really surprised by a lot of the darker, heavier stuff that she experienced and shared here. She's a tough cookie!
Of course, I was fascinated by the behind-the-scenes details of her marriage to, and divorce from, Nick Lachey, and her relationship with John Mayer, along with the show business side of her work in the music and TV industries. She really dishes some dirt here, but never in a cruel or mean-spirited way.
I admire Jessica for the way she's coming out of all the hardships in her life, and I'm glad I decided to check this out.