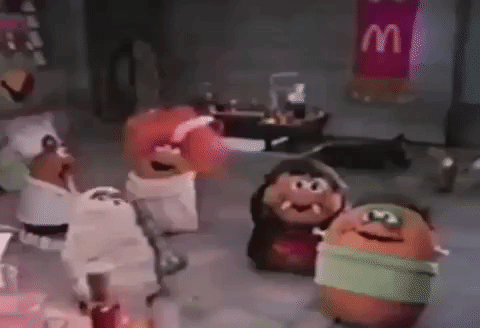 As I wrote in an earlier post, I've been watching a lot of horror movies lately. Sometimes I just have them on in the background (which is how I've managed to see so many), which for some reason I find comforting, and I've been enjoying watching a lot of new-to-me horror this year.
Here is a list of what I've watched in the last couple of months, in no particular order, with the ones I especially enjoyed in bold:
Dead Shack
Creep
Blood Quantum
Housebound – this was a fantastic New Zealand horror-comedy.
Villainess
The Invitation – I liked this a lot more than I thought I would. It was so tense!
The Babadook
Host – This was super fun but I can't believe we're already at the point of having a movie set and filmed during the COVID-19 pandemic.
Hell House LLC – I don't quite know why I like this one as much as I do, but I've already rewatched it about four times.
Found Footage 3D
Blair Witch Project (rewatch)
Hell House LLC 2
The Conjuring
Haunt
Sinister
Scare Me
One Cut of the Dead (rewatch)
Satan's Slaves
0.00 mhz
REC – I watched the original Spanish movie (finally) and really liked it. I am curious about the American remake and might check that out too.
Game Over
The Last Broadcast
Creepy
Us – Another one that I finally watched. This was really good.
Z
Ruin Me
I See You – This movie was not what I expected, but I liked it. I would say this is more of a thriller than a horror movie so if you don't like scary stuff, but you do like a decent thriller, you might want to check this out.
House of the Witch
The Houses October Built
Grave Encounters
Hell House LLC 3
Carrie
Midsommar – This was fantastic and visually stunning. I did watch Hereditary, by the same writer and director, the next day and while that was good, I definitely liked Midsommar more.
Halloween (rewatch)
Hereditary
The Wailing
The Piper
I have so many more movies on my watch list that I'm excited to check out! Let me know if you've seen anything I've watched, or if you have any good spooky movie suggestions!