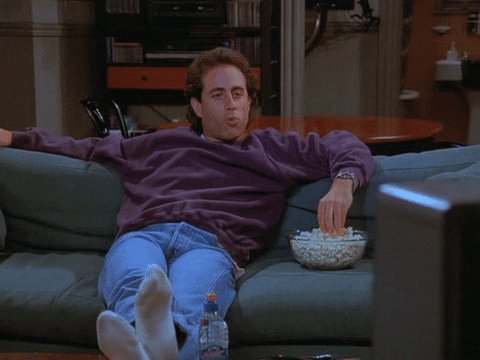 I last posted one of these updates in May. I've watched a bunch of movies since then, and have started a Letterboxd account, where I don't really track anything except listing and rating the horror movies I've watched over the past couple of years.
As before, here's a list of all of the movies that I've watched since then, with the ones I really liked in bold:
Boys From County Hell
Super Dark Times
Horror Noire: A History of Black Horror
Dead Night
The Vigil
Grave Encounters
Ghostwatch
The Curse of Hobbes House
Annabelle Comes Home
Incident in a Ghost Land
Capote
The Strange House
Caveat
Resolution
Malevolent
Insidious Chapter 3
Insidious: The Last Key
The Vast of Night
The Devil Below
Let's Scare Julie
Laddaland
Impetigore
High Tension
The Descent
Oculus
Shutter (Thai original, not the US remake)
The Perfection
21 Days
Death of Me
Blair Witch
Untitled Horror Movie
Therapy
Fear Street 1994
Halloween (2018)
Paranormal Activity
When A Stranger Calls
The Visit
Psycho Goreman
Coherence
The Rental
Terrified
Fear Street 1978
Reunion
Avengers: Endgame
Army of the Dead
A Classic Horror Story
Koko-Di, Koko-Da
Lake Mungo
What have you been watching lately?