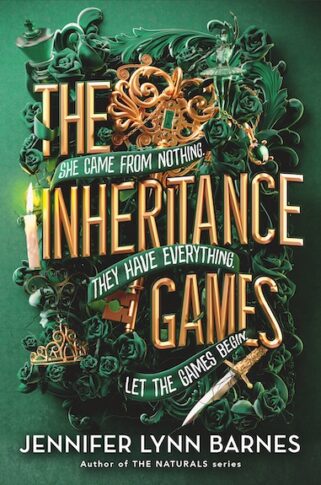 The Inheritance Games
By Jennifer Lynn Barnes Series:
The Inheritance Games #1
Source
Purchased
Published by
Penguin
on September 1, 2020
Rating:

Avery Grambs has a plan for a better future: survive high school, win a scholarship, and get out. When billionaire Tobias Hawthorne leaves Avery his fortune, she has no idea why. To receive her inheritance, Avery must move into sprawling Hawthorne House, where every room bears the old man's touch - and his love of puzzles, riddles, and codes.

Hawthorne House is also occupied by the four Hawthorne Grandsons: magnetic, brilliant boys. Heir apparent Grayson Hawthorne is convinced Avery must be a conwoman. Jameson views her as their Grandfather's last hurrah: a riddle to be solved. In a world of wealth and privilege, Avery will have to play the game to survive.
I'd heard such good things about this book, and after some heavier reading, it was just what I wanted to read!
This was a fun, fast-paced story and the short chapters kept me reading. I loved the rags-to-riches story and the mystery, and even if I thought some of the puzzles were too silly, I liked watching Avery and the boys work to solve them.
I've already started reading the sequel, and am looking forward to more mysteries and puzzles!