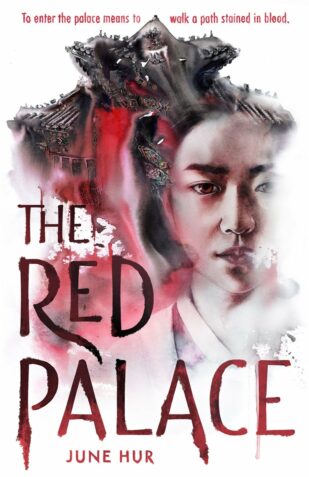 The Red Palace
By June Hur Source
Received from the publisher
Published by
Feiwel and Friends
on January 25, 2022
Received from the publisher in exchange for an honest review. This does not affect my opinion of the book or the content of my review.
Rating:

Joseon (Korea), 1758. There are few options available to illegitimate daughters in the capital city, but through hard work and study, eighteen-year-old Hyeon has earned a position as a palace nurse. All she wants is to keep her head down, do a good job, and perhaps finally win her estranged father's approval.

But Hyeon is suddenly thrust into the dark and dangerous world of court politics when someone murders four women in a single night, and the prime suspect is Hyeon's closest friend and mentor. Determined to prove her beloved teacher's innocence, Hyeon launches her own secret investigation.

In her hunt for the truth, she encounters Eojin, a young police inspector also searching for the killer. When evidence begins to point to the Crown Prince himself as the murderer, Hyeon and Eojin must work together to search the darkest corners of the palace to uncover the deadly secrets behind the bloodshed.
I loved the historical setting, and the author's note at the end mentions the real people who in part inspired this story, which was so intriguing.
This was a great pick for a YA mystery outside of the usual contemporary mysteries I read, and the added intrigue of palace drama and never being sure who could be trusted heightened the tension and sense of danger.
This was a slow start for me though. It took me some time to get into it and I found overall the pacing was slow, for me.
But it was overall another great read from June Hur. Recommended!