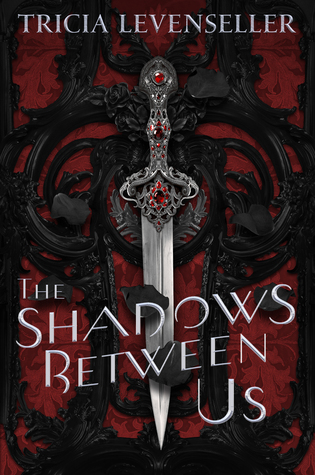 The Shadows Between Us
By Tricia Levenseller Source
Received from the publisher
Published by
Feiwel and Friends
on February 25, 2020
Received from the publisher in exchange for an honest review. This does not affect my opinion of the book or the content of my review.
Rating:

Alessandra is tired of being overlooked, but she has a plan to gain power:

1) Woo the Shadow King.
2) Marry him.
3) Kill him and take his kingdom for herself.

No one knows the extent of the freshly crowned Shadow King's power. Some say he can command the shadows that swirl around him to do his bidding. Others say they speak to him, whispering the thoughts of his enemies. Regardless, Alessandra knows what she deserves, and she's going to do everything within her power to get it.

But Alessandra's not the only one trying to kill the king. As attempts on his life are made, she finds herself trying to keep him alive long enough for him to make her his queen—all while struggling not to lose her heart. After all, who better for a Shadow King than a cunning, villainous queen?
I knew I was going to love this book from the first sentence! This was such a fantastically fun, somewhat dark story, and I loved that Alessandra was strong-willed and knew what she wanted, and went for it. She was not ashamed of her desires or her body or her mind, and that was really refreshing to read!
I loved the romance, and although this story felt like it wrapped up a bit too quickly right at the end for me, I also appreciated that this was a stand alone. I thought this was a pretty satisfying read, and one of my favourites of the year so far. Recommended!