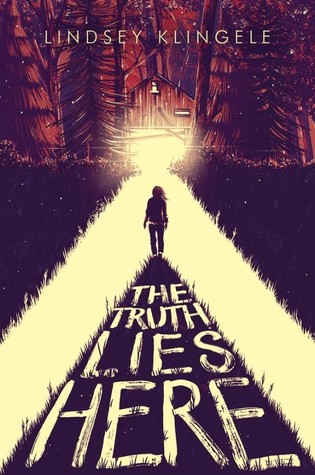 The Truth Lies Here
By Lindsey Klingele Source
Received from the publisher
Published by
HarperTeen
on August 21, 2018
Received from the publisher in exchange for an honest review. This does not affect my opinion of the book or the content of my review.
Rating:

In small town Michigan, Penny, an aspiring journalist, teams up with the nerdy boy-next-door and the town's star quarterback to find her conspiracy theorist father after he goes missing and several other townspeople turn up dead in the woods.

The deeper she digs, the weirder things start to get. Townspeople repeat the same phrases—verbatim. Men in black suits stroll around Main Street. Chunks of her memory go missing. Pretty soon, Penny's research leads her to the long-ago meteorite crash in Bone Lake's woods, and she's going to have to reconsider her definition of "real" if she wants answers. . . .
I saw this book described as Stranger Things meets Men In Black, which guaranteed that I would read it!
I hope to like every book I read, but I was pleasantly surprised by just how much I enjoyed this book! The story was very intriguing (strange things happening in a small town with a sci-fi twist), and I really liked the characters.
It was a really engaging story. I didn't want to put the book down – I needed to know what was going on!
This was a fun sci-fi mystery that exceeded my expectations. Recommended!