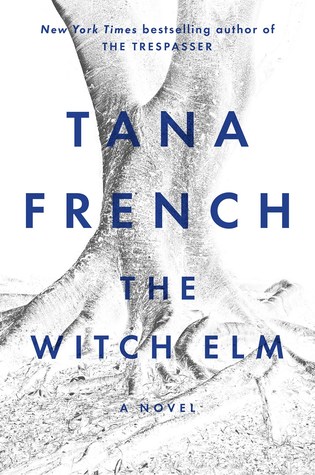 The Witch Elm
By Tana French Source
Purchased
Published by
Viking
on October 9, 2018
Rating:

Toby is a happy-go-lucky charmer who's dodged a scrape at work and is celebrating with friends when the night takes a turn that will change his life: he surprises two burglars who beat him and leave him for dead. Struggling to recover from his injuries, beginning to understand that he might never be the same man again, he takes refuge at his family's ancestral home to care for his dying uncle Hugo. Then a skull is found in the trunk of an elm tree in the garden - and as detectives close in, Toby is forced to face the possibility that his past may not be what he has always believed.

The Witch Elm asks what we become, and what we're capable of, when we no longer know who we are.
I am a big Tana French fan, and I pre-ordered this book as soon as I heard about it! As much as I love her Dublin Murder Squad series, I was really interested in reading a stand-alone book by Tana French.
I went into this not knowing anything about the plot, and while it had a bit of a slow build, I was pulled in right away. This was absorbing and atmospheric, and after Toby's injuries from the break-in, things felt off-balance. He couldn't trust his own memory, which made me not sure who to believe.
Because her other books have detectives as protagonists, it was super interesting to read a Tana French book where her protagonist is not a detective, and in fact sees the detectives as almost menacing or dangerous.
This was a bit of a twisty book that I really enjoyed. I wasn't totally surprised by certain parts of the story, but I was by others, so it had the nice balance of being unpredictable and satisfying. Recommended not only for Tana French fans, but for mystery readers too.