Top Ten Tuesday
Top Ten Tuesday is hosted by The Broke and the Bookish.
This week's topic is:
Top Ten 2014 Debuts I'm Excited For
You've probably heard me talk about a few of these books already, since I've done a three-part series on 2014 releases I was excited to read. In no particular order, these are some of the 2014 debuts that I'm looking forward to reading (covers and summaries from Goodreads):
1. The Murder Complex, Lindsay Cummings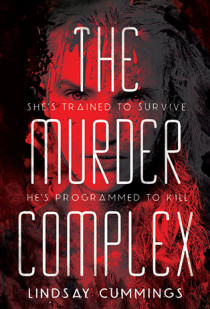 An action-packed, blood-soaked, futuristic debut thriller set in a world where the murder rate is higher than the birthrate. For fans of Moira Young's Dust Lands series, La Femme Nikita, and the movie Hanna.

Meadow Woodson, a fifteen-year-old girl who has been trained by her father to fight, to kill, and to survive in any situation, lives with her family on a houseboat in Florida. The state is controlled by The Murder Complex, an organization that tracks the population with precision.

The plot starts to thicken when Meadow meets Zephyr James, who is—although he doesn't know it—one of the MC's programmed assassins. Is their meeting a coincidence? Destiny? Or part of a terrifying strategy? And will Zephyr keep Meadow from discovering the haunting truth about her family?

Action-packed, blood-soaked, and chilling, this is a dark and compelling debut novel by Lindsay Cummings.
2. Dear Killer, Katherine Ewell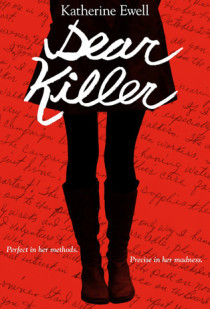 Rule One—Nothing is right, nothing is wrong.
Rule Two—Be careful.
Rule Three—Fight using your legs whenever possible, because they're the strongest part of your body. Your arms are the weakest.
Rule Four—Hit to kill. The first blow should be the last, if at all possible.
Rule Five—The letters are the law.

Kit takes her role as London's notorious "Perfect Killer" seriously. The letters and cash that come to her via a secret mailbox are not a game; choosing who to kill is not an impulse decision. Every letter she receives begins with "Dear Killer," and every time Kit murders, she leaves a letter with the dead body. Her moral nihilism and thus her murders are a way of life—the only way of life she has ever known.

But when a letter appears in the mailbox that will have the power to topple Kit's convictions as perfectly as she commits her murders, she must make a decision: follow the only rules she has ever known, or challenge Rule One, and go from there.

Katherine Ewell's Dear Killer is a sinister psychological thriller that explores the thin line between good and evil, and the messiness of that inevitable moment when life contradicts everything you believe.
3. Sekret, Lindsay Smith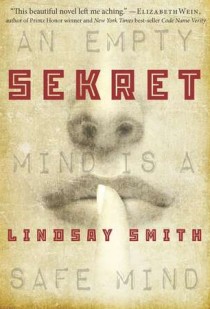 From debut author Lindsay Smith comes an espionage thriller with a dash of both history and dystopia.

Yulia's father always taught her that an empty mind is a safe mind. She has to hide her thoughts and control her emotions to survive in Communist Russia, especially because she seems to be able to read the minds of the people she touches. When she's captured by the KGB and forced to work as a psychic spy with a mission to undermine the U.S. space program, she's thrust into a world of suspicion, deceit, and horrifying power where she can trust no one.

She certainly can't trust Rostov, the cruel KGB operative running the psychic program. Or handsome Sergei who encourages her to cooperate with the KGB. Or brooding Valentin who tells her to rebel against them. And not the CIA, who have a psychic so powerful he can erase a person's mind with his own thoughts. Yulia quickly learns she must rely on her own wits and power to survive in this world where no SEKRET can stay hidden for long.
4. The Prisoner of Night and Fog, Anne Blankman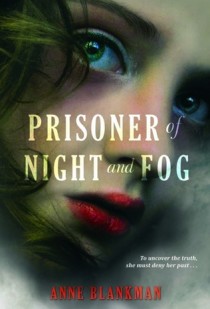 In 1930s Munich, danger lurks behind dark corners, and secrets are buried deep within the city. But Gretchen Müller, who grew up in the National Socialist Party under the wing of her "uncle" Dolf, has been shielded from that side of society ever since her father traded his life for Dolf's, and Gretchen is his favorite, his pet.

Uncle Dolf is none other than Adolf Hitler.

And Gretchen follows his every command.

Until she meets a fearless and handsome young Jewish reporter named Daniel Cohen. Gretchen should despise Daniel, yet she can't stop herself from listening to his story: that her father, the adored Nazi martyr, was actually murdered by an unknown comrade. She also can't help the fierce attraction brewing between them, despite everything she's been taught to believe about Jews.

As Gretchen investigates the very people she's always considered friends, she must decide where her loyalties lie. Will she choose the safety of her former life as a Nazi darling, or will she dare to dig up the truth—even if it could get her and Daniel killed?

From debut author Anne Blankman comes this harrowing and evocative story about an ordinary girl faced with the extraordinary decision to give up everything she's ever believed . . . and to trust her own heart instead.
5. Winterspell, Claire Legrand (no cover yet)
This feels like I'm cheating a bit because it's her YA debut.
The clock chimes midnight, a curse breaks, and a girl meets a prince . . . but what follows is not all sweetness and sugarplums.

New York City, 1899. Clara Stole, the mayor's ever-proper daughter, leads a double life. Since her mother's murder, she has secretly trained in self-defense with the mysterious Drosselmeyer.

Then, on Christmas Eve, disaster strikes.

Her home is destroyed, her father abducted–by beings distinctly not human. To find him, Clara journeys to the war-ravaged land of Cane. Her only companion is the dethroned prince Nicholas, bound by a wicked curse. If they're to survive, Clara has no choice but to trust him, but his haunted eyes burn with secrets–and a need she can't define. With the dangerous, seductive faery queen Anise hunting them, Clara soon realizes she won't leave Cane unscathed–if she leaves at all.

Inspired by The Nutcracker, Winterspell is a dark, timeless fairy tale about love and war, longing and loneliness, and a girl who must learn to live without fear.
6. Half Bad, Sally Green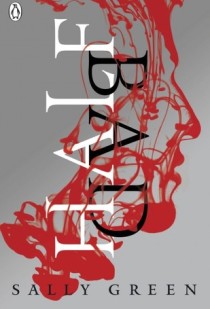 A stunning, magical debut. An international sensation.

In modern-day England, witches live alongside humans: White witches, who are good; Black witches, who are evil; and fifteen-year-old Nathan, who is both. Nathan's father is the world's most powerful and cruel Black witch, and his mother is dead. He is hunted from all sides. Trapped in a cage, beaten and handcuffed, Nathan must escape before his sixteenth birthday, at which point he will receive three gifts from his father and come into his own as a witch—or else he will die. But how can Nathan find his father when his every action is tracked, when there is no one safe to trust—not even family, not even the girl he loves?

In the tradition of Patrick Ness and Markus Zusak, Half Bad is a gripping tale of alienation and the indomitable will to survive, a story that will grab hold of you and not let go until the very last page.
7. The Merciless, Danielle Vega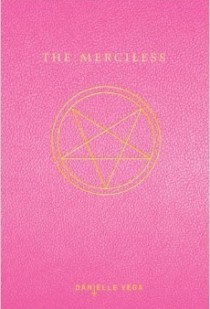 Forgive us, Father, for we have sinned

Brooklyn Stevens sits in a pool of her own blood, tied up and gagged. No one outside of these dank basement walls knows she's here. No one can hear her scream.

Sofia Flores knows she shouldn't have gotten involved. When she befriended Riley, Grace, and Alexis on her first day at school, she admired them, with their perfect hair and their good-girl ways. They said they wanted to save Brooklyn. They wanted to help her. Sofia didn't realize they believed Brooklyn was possessed.

Now, Riley and the girls are performing an exorcism on Brooklyn—but their idea of an exorcism is closer to torture than salvation. All Sofia wants is to get out of this house. But there is no way out. Sofia can't go against the other girls . . . unless she wants to be next. . . .

In this chilling debut, Danielle Vega delivers blood-curdling suspense and terror on every page. By the shockingly twisted end, readers will be faced with the most haunting question of all: Is there evil in all of us?
8. Anomaly, Caroline Tung Richmond (no cover yet)
Caroline Tung Richmond's debut ANOMALY, about a world where Hitler won WWII and a supernaturally gifted teen will ignite a massive rebellion, to Jody Corbett at Scholastic, by Jim McCarthy at Dystel & Goderich Literary Management (NA).
9. Nearly Gone, Elle Cosimano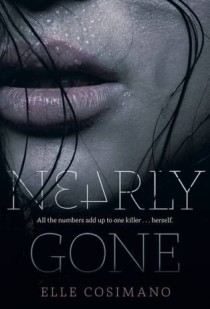 Bones meets Fringe in a big, dark, scary, brilliantly-plotted urban thriller that will leave you guessing until the very end.

Nearly Boswell knows how to keep secrets. Living in a DC trailer park, she knows better than to share anything that would make her a target with her classmates. Like her mother's job as an exotic dancer, her obsession with the personal ads, and especially the emotions she can taste when she brushes against someone's skin. But when a serial killer goes on a killing spree and starts attacking students, leaving cryptic ads in the newspaper that only Nearly can decipher, she confides in the one person she shouldn't trust: the new guy at school—a reformed bad boy working undercover for the police, doing surveillance. . . on her.

Nearly might be the one person who can put all the clues together, and if she doesn't figure it all out soon—she'll be next.
10. Dorothy Must Die, Danielle Paige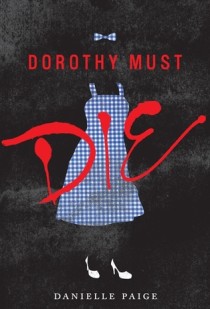 I didn't ask for any of this. I didn't ask to be some kind of hero.
But when your whole life gets swept up by a tornado—taking you with it—you have no choice but to go along, you know?

Sure, I've read the books. I've seen the movies. I know the song about the rainbow and the happy little blue birds. But I never expected Oz to look like this. To be a place where Good Witches can't be trusted, Wicked Witches may just be the good guys, and winged monkeys can be executed for acts of rebellion. There's still the yellow brick road, though—but even that's crumbling.

What happened?
Dorothy. They say she found a way to come back to Oz. They say she seized power and the power went to her head. And now no one is safe.

My name is Amy Gumm—and I'm the other girl from Kansas.
I've been recruited by the Revolutionary Order of the Wicked.
I've been trained to fight.
And I have a mission:
Remove the Tin Woodman's heart.
Steal the Scarecrow's brain.
Take the Lion's courage.
Then and only then—Dorothy must die!
2014 Debuts I've Already Read (but that I think people should be excited for):
11. No One Else Can Have You, Kathleen Hale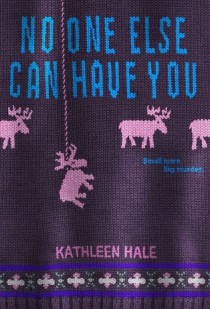 Small towns are nothing if not friendly. Friendship, Wisconsin (population: 688) is no different. Around here, everyone wears a smile. And no one ever locks their doors. Until, that is, high school sweetheart Ruth Fried is found murdered. Strung up like a scarecrow in the middle of a cornfield.

Unfortunately, Friendship's police are more adept at looking for lost pets than catching killers. So Ruth's best friend, Kippy Bushman, armed with only her tenacious Midwestern spirit and Ruth's secret diary (which Ruth's mother had asked her to read in order to redact any, you know, sex parts), sets out to find the murderer. But in a quiet town like Friendship—where no one is a suspect—anyone could be the killer.
12. Love Letters to the Dead, Ava Dallaira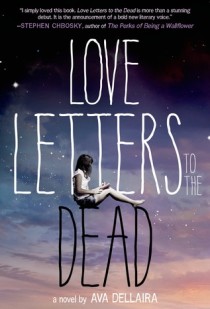 It begins as an assignment for English class: Write a letter to a dead person. Laurel chooses Kurt Cobain because her sister, May, loved him. And he died young, just like May did. Soon, Laurel has a notebook full of letters to people like Janis Joplin, Amy Winehouse, Amelia Earhart, Heath Ledger, and more; though she never gives a single one of them to her teacher. She writes about starting high school, navigating new friendships, falling in love for the first time, learning to live with her splintering family. And, finally, about the abuse she suffered while May was supposed to be looking out for her. Only then, once Laurel has written down the truth about what happened to herself, can she truly begin to accept what happened to May. And only when Laurel has begun to see her sister as the person she was; lovely and amazing and deeply flawed; can she begin to discover her own path.
(My review will be posted closer to the release date)
Which debuts are you excited about? Let me know / leave your link in the comments!
Related Posts