Waiting on Wednesday is hosted by Jill at Breaking the Spine, and spotlights upcoming releases that we're eagerly anticipating.
Today my pick is The Merciless II: The Exorcism of Sofia Flores, by Danielle Vega, out July 6, 2015 from Razorbill.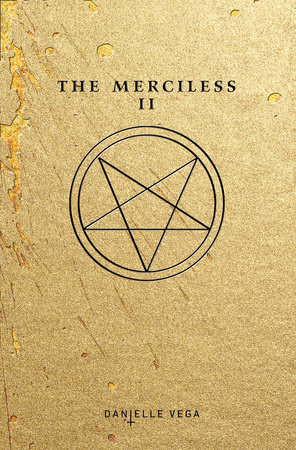 From Goodreads:
Danielle Vega—YA's answer to Stephen King—once again brings major scares in the spine-tingling sequel to horror hit The Merciless, which MTV calls "Mean Girls meets The Exorcist."

Sofia is still processing the horrific truth of what happened when she and three friends performed an exorcism that spiraled horribly out of control. Ever since that night, Sofia has been haunted by bloody and demonic visions. Her therapist says they're all in her head, but to Sofia they feel chillingly real. She just wants to get out of town, start fresh someplace else . . . until her mother dies suddenly, and Sofia gets her wish.

Sofia is sent to St. Mary's, a creepy Catholic boarding school in Mississippi. There, seemingly everyone is doing penance for something, most of all the mysterious Jude, for whom Sofia can't help feeling an unshakeable attraction. But when Sofia and Jude confide in each other about their pasts, something flips in him. He becomes convinced that Sofia is possessed by the devil. . . . Is an exorcism the only way to save her eternal soul?

Readers won't be able to look away from this terrifying read full of twists and turns that will leave them wondering, Is there evil in all of us?
Danielle Vega's books are some of my favourites (check out my reviews of The Merciless and Survive the Night), and I had no idea that a sequel to The Merciless was happening. I am beyond excited for this, and actually have already pre-ordered a copy.
This is absolutely one of my most-anticipated books of 2016!
What are you waiting on this week?