Week In Review
July 20 – 26
What a week! It felt like a very busy one, and I was so happy when the weekend finally arrived. We spent Friday night with friends and we spent Saturday watching movies (including one of my new faves, Mad Max: Fury Road, which I loved just as much the second time, and which my husband really enjoyed).
Today, I have big plans: I want to read, watch the end of the Tour de France, rewatch some Supernatural, and watch the season one Walking Dead marathon on AMC (from now until the series premiere of the spin off, Fear The Walking Dead, AMC is airing a marathon every Sunday and I will be watching it all!!).
Much book excitement this week! All sorts of goodies made their way to my shelves this week (covers and summaries from Goodreads):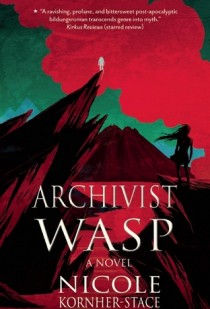 Archivist Wasp by Nicole Kornher-Stace (Edelweiss), which sounds so much like a me book:
Wasp's job is simple. Hunt ghosts. And every year she has to fight to remain Archivist. Desperate and alone, she strikes a bargain with the ghost of a supersoldier. She will go with him on his underworld hunt for the long-long ghost of his partner and in exchange she will find out more about his pre-apocalyptic world than any Archivist before her. And there is much to know. After all, Archivists are marked from birth to do the holy work of a goddess. They're chosen. They're special. Or so they've been told for four hundred years.

Archivist Wasp fears she is not the chosen one, that she won't survive the trip to the underworld, that the brutal life she has escaped might be better than where she is going. There is only one way to find out.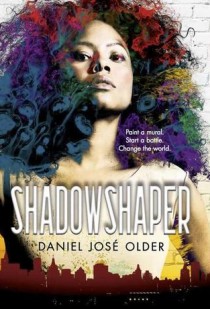 Shadowshaper by Daniel Jose Older (Edelweiss), about which I'm hearing a lot of good things:
Sierra Santiago was looking forward to a fun summer of making art, hanging out with her friends, and skating around Brooklyn. But then a weird zombie guy crashes the first party of the season. Sierra's near-comatose abuelo begins to say "No importa" over and over. And when the graffiti murals in Bed-Stuy start to weep…. Well, something stranger than the usual New York mayhem is going on.

Sierra soon discovers a supernatural order called the Shadowshapers, who connect with spirits via paintings, music, and stories. Her grandfather once shared the order's secrets with an anthropologist, Dr. Jonathan Wick, who turned the Caribbean magic to his own foul ends. Now Wick wants to become the ultimate Shadowshaper by killing all the others, one by one. With the help of her friends and the hot graffiti artist Robbie, Sierra must dodge Wick's supernatural creations, harness her own Shadowshaping abilities, and save her family's past, present, and future.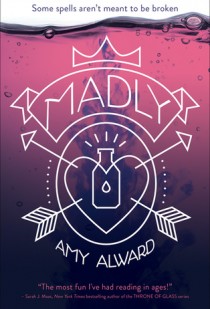 Madly by Amy Alward (Edelweiss), which has a beautiful cover, and which sounds really fun:
When the Princess of Nova accidentally poisons herself with a love potion meant for her crush, she falls crown-over-heels in love with her own reflection. Oops. A nationwide hunt is called to find the cure, with competitors travelling the world for the rarest ingredients, deep in magical forests and frozen tundras, facing death at every turn.

Enter Samantha Kemi – an ordinary girl with an extraordinary talent. Sam's family were once the most respected alchemists in the kingdom, but they've fallen on hard times, and winning the hunt would save their reputation. But can Sam really compete with the dazzling powers of the ZoroAster megapharma company? Just how close is Sam willing to get to Zain Aster, her dashing former classmate and enemy, in the meantime?

And just to add to the pressure, this quest is ALL OVER social media. And the world news.

No big deal, then.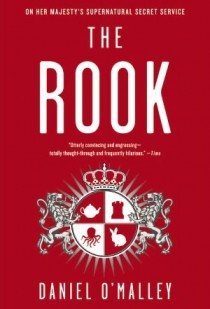 The Rook by Daniel O'Malley (purchased), which sounds like a me book to the max and I don't know how I haven't read it yet, since it's been out for a few years:
Myfanwy Thomas awakes in a London park surrounded by dead bodies. With her memory gone, her only hope of survival is to trust the instructions left in her pocket by her former self. She quickly learns that she is a Rook, a high-level operative in a secret agency that protects the world from supernatural threats. But there is a mole inside the organization and this person wants her dead.

As Myfanwy battles to save herself, she encounters a person with four bodies, a woman who can enter her dreams, children transformed into deadly fighters, and an unimaginably vast conspiracy. Suspenseful and hilarious, THE ROOK is an outrageously inventive debut for readers who like their espionage with a dollop of purple slime.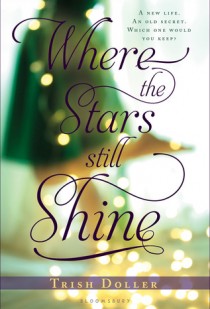 Where the Stars Still Shine by Trish Doller (purchased). This is next month's book club read, which is the only reason I picked up a copy because as a contemporary, it isn't the kind of book I'm typically drawn to, but I've heard good things about it:
Stolen as a child from her large and loving family, and on the run with her mom for more than ten years, Callie has only the barest idea of what normal life might be like. She's never had a home, never gone to school, and has gotten most of her meals from laundromat vending machines. Her dreams are haunted by memories she'd like to forget completely. But when Callie's mom is finally arrested for kidnapping her, and Callie's real dad whisks her back to what would have been her life, in a small town in Florida, Callie must find a way to leave the past behind. She must learn to be part of a family. And she must believe that love–even with someone who seems an improbable choice–is more than just a possibility.

Trish Doller writes incredibly real teens, and this searing story of love, betrayal, and how not to lose your mind will resonate with readers who want their stories gritty and utterly true.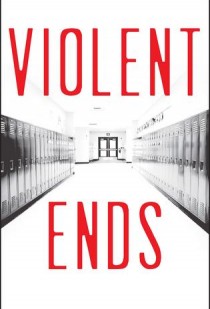 Violent Ends by various authors (ARC sent by Simon & Schuster Canada – thank you!!):
It took only twenty-two minutes for Kirby Matheson to exit his car, march onto school grounds, enter the gymnasium, and open fire, killing six and injuring five others.

But this isn't a story about the shooting itself. This isn't about recounting that one unforgettable day.

This is about Kirby and how one boy—who had friends, enjoyed reading, played saxophone in the band, and had never been in trouble before—became a monster capable of entering his school with a loaded gun and firing on his classmates.

Each chapter is told from a different victim's viewpoint, giving insight into who Kirby was and who he'd become. Some are sweet, some are dark; some are seemingly unrelated, about fights or first kisses or late-night parties.

This is a book of perspectives—with one character and one event drawing them all together—from the minds of some of YA's most recognizable names.
I finished a few books this week: Six of Crows by Leigh Bardugo, which was amazing; Scarlett Undercover by Jennifer Latham, which I didn't really enjoy and couldn't get into; and The Archived by Victoria Schwab, which I loved.
Currently, I'm reading an ARC of Mindee Arnett's The Nightmare Charade, the final book in her Arkwell Academy series.
On the blog, I posted my reviews of Bellweather Rhapsody, by Kate Racculia; Enduring Armageddon, by Brian Parker; and The Unquiet, by Jeannine Garsee.
Coming up this week are reviews of Damage Done by Amanda Panitch, and The Archived, and after a brief hiatus, my Supernatural Rewatch posts will be back!
Time for some coffee and breakfast! Happy Sunday!
Related Posts