Week In Review
March 21 – 27
Happy Easter! I hope everyone's enjoying a lovely long weekend. I've had a great one, but it's back to work for me tomorrow. I'm planning to enjoy the day by getting a lot of reading done, and as the weather is supposed to be beautiful today, I suppose I should go outside too at some point.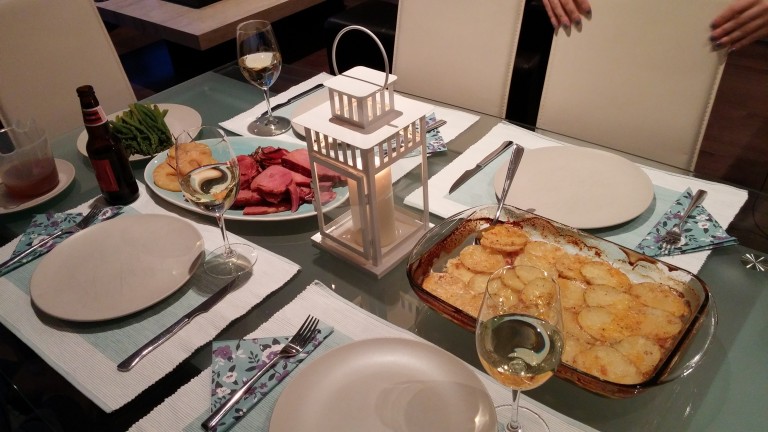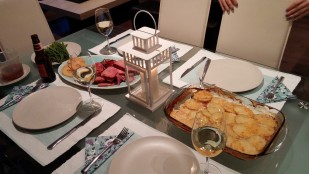 We had a pretty epic Easter dinner at our friends' house last night: ham, scalloped potatoes, asparagus…it was seriously amazing. And we were sent home with plenty of leftovers, so I know what I'll be eating all day today!!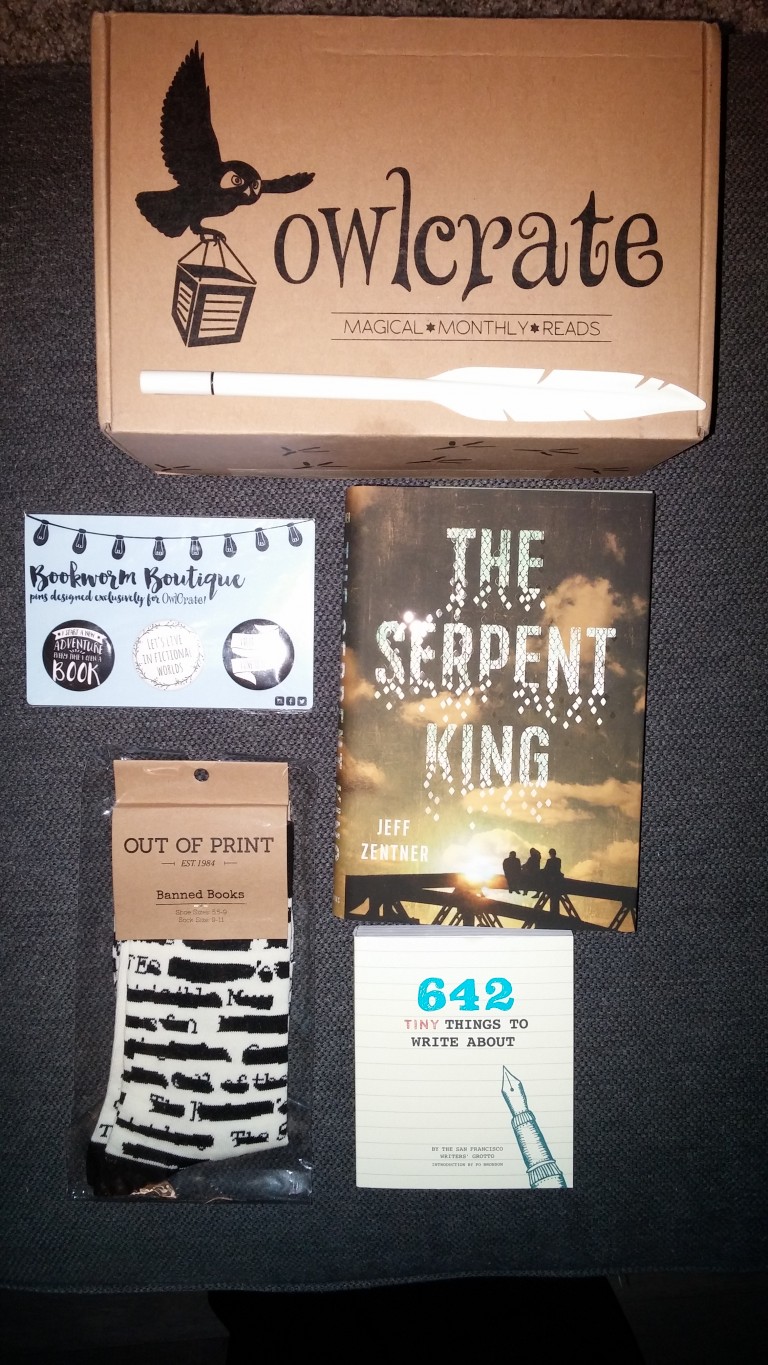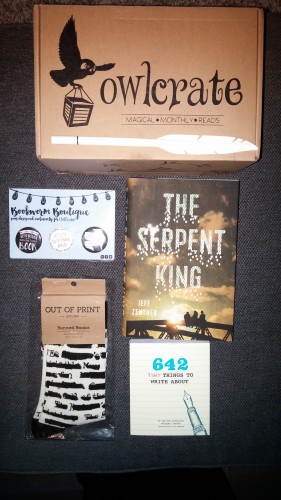 As far as new books, not many to talk about but I did get a pretty exciting box from Owl Crate, with Jeff Zentner's The Serpent King inside! I've heard such great things about this book, so I was super excited when I opened the box.
I also bought Bill Amend's newest Foxtrot collection, Some Clever Title, and I love it. I have all the other books. I love this comic and have been reading it for years.
And in e-book news, I bought April Genevieve Tucholke's Wink Poppy Midnight, which I then proceeded to read immediately.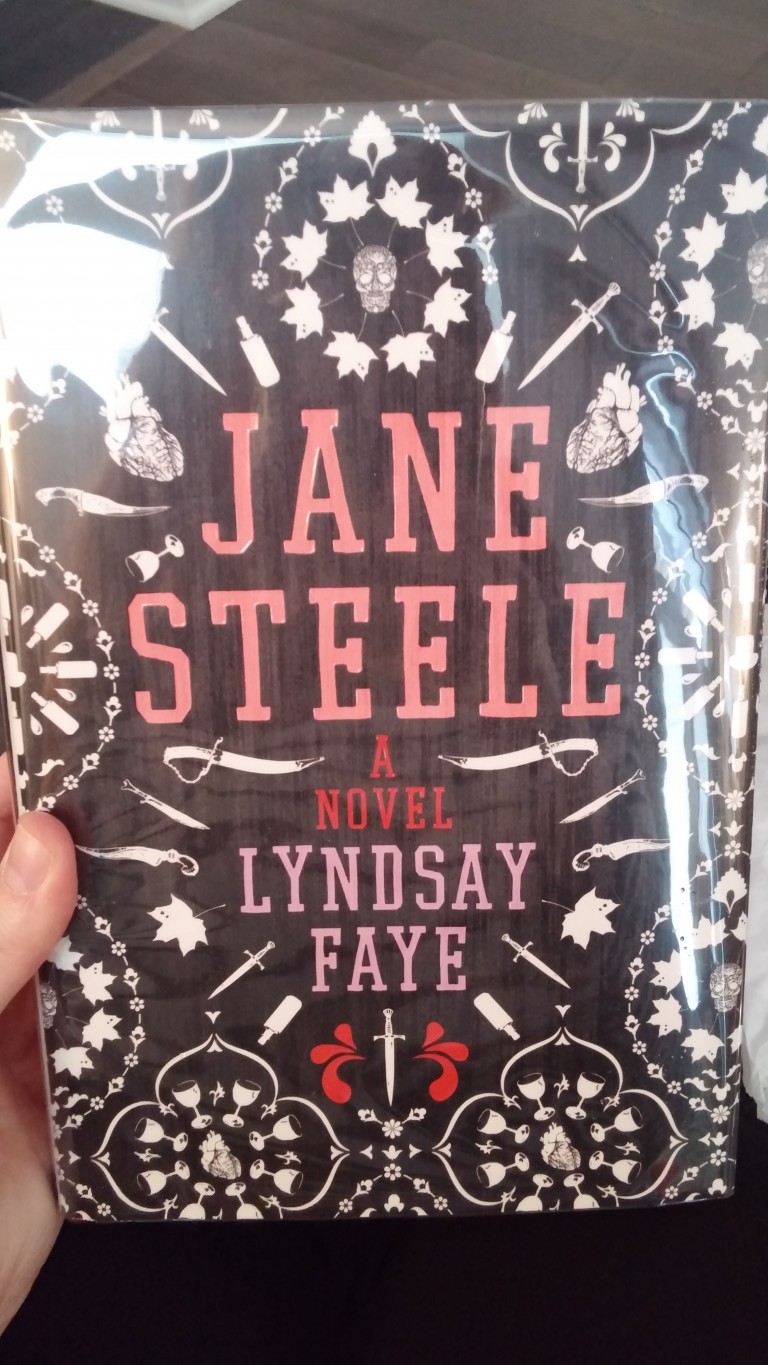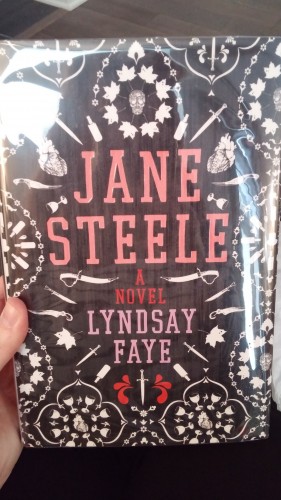 I finished three books this past week! Scarlett Epstein Hates it Here, by Anna Breslaw; Wink Poppy Midnight; and I finally finished reading Emily Henry's The Love that Split the World.
Currently, I'm reading and utterly loving Lyndsay Faye's Jane Steele. I've never read Jane Eyre (although now I really really want to), but Goodreads calls Jane Steele a gothic retelling.
It's so so so good, and I'm not even halfway through the book yet. I borrowed it from the library, but I have a feeling that I'm going to want to own a copy of this book. And I love that cover!
Last week on the blog, I posted my reviews of Dumplin' by Julie Murphy, and Wink Poppy Midnight.  I also shared a Waiting on Wednesday pick.
Coming up this week are my reviews of The Love that Split the World and Scarlett Epstein Hates it Here.
That's it for me! Time for some coffee and more Jane Steele, until tonight's episode of The Walking Dead! Happy Sunday!
Related Posts