October 17 – 23
What a chilly week it's been! And this weekend was cold, and full of wind and rain. Blegh! But I did go out for a fun lunch with my sister, and today I'll be counting down the hours until The Walking Dead season premiere! I have my theory about who will turn out to be Negan's victim, as I'm sure the millions of other viewers do, and while I'm sure I'll be sad if I'm right, at least the long wait will finally be over!
Also, my beloved Supernatural is back, and the first two episodes of season 12 have been awesome.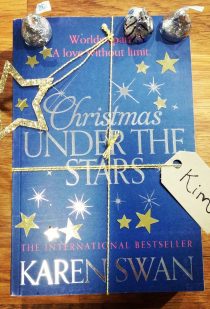 I received a couple of new books, including this copy of Christmas Under the Stars by Karen Swan from PGC Books – thank you!
Via Edelweiss, I also received:
A Night in with Grace Kelly, by Lucy Holliday; and
The Hate U Give, by Angie Thomas.
Thank you Harper and Balzer + Bray!
I read two books this past week:
One Was Lost, by Natalie Richards, and The Kiss of Deception, by Mary Pearson.
Currently, I'm reading three books: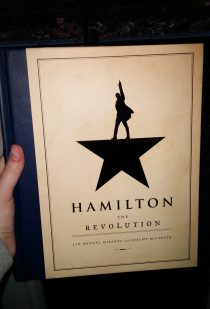 Illuminae, by Amie Kaufman and Jay Kristoff (so interesting but it's huge – I need to pick up the pace because it's for next week's book club!);
The Sun Is Also a Star, by Nicola Yoon; and
Hamilton: The Revolution, by Lin-Manuel Miranda and Jeremy McCarter. I watched the documentary on PBS on Friday and it was soooo good! I'm glad I was able to borrow this book from my sister because it's all so interesting!
I had two reviews on the blog last week:
Crooked Kingdom, by Leigh Bardugo; and
Replica, by Lauren Oliver.
Coming up this week are my reviews of A Darkly Beating Heart, by Lindsay Smith, and The Trespasser, by Tana French.
Time for coffeecoffeecoffee and The Walking Dead all day! Happy Sunday!