Week In Review
July 10 – 16
Hello and happy Sunday! I've been having a lovely weekend. I've got the house to myself and have been trying to maximize my reading time. I also had to force myself to get outside at some point, knowing I would otherwise not leave the house between getting home from work on Friday afternoon and having to go back to work on Monday morning.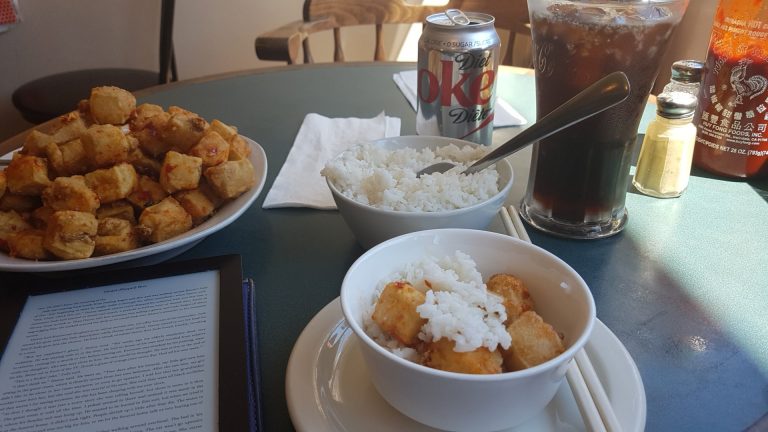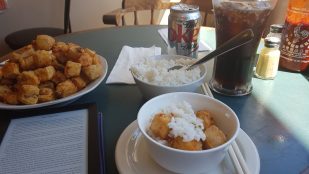 So I went to one of my favourite restaurants and ordered my favourite meal: pepper-salt tofu with steamed rice and a diet Coke. It was really hot and sunny out, and I'd been out walking for a little bit, so sitting by the window in the air conditioning, eating this while starting a new book, was just wonderful.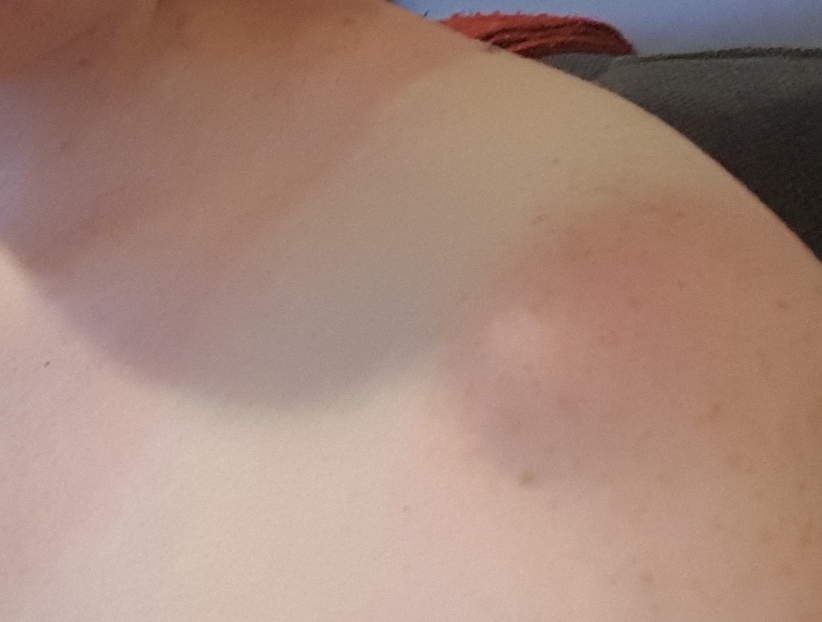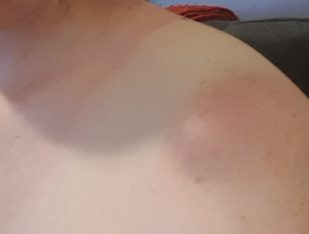 Of course, because I'm fair-skinned and freckled, despite my sunscreen, I finally got my first sunburn of the summer. I'm actually pretty pleased with myself that it took until mid-July for the sun to get me, and now that I am safely back inside with my books, where I belong, I'm putting aloe on my burn to try and ease the pain. I won't be going outside again until it's absolutely necessary!
New books:
As far as books, I purchased a couple of e-books (Final Girls by Riley Sager, and A Wrinkle in Time by Madeleine L'Engle, which I haven't read in ages but I want to reread before the movie comes out). I also finally purchased a book I've had my eye on for a while, after hearing nothing but great things about it by bookish people with opinions that I trust: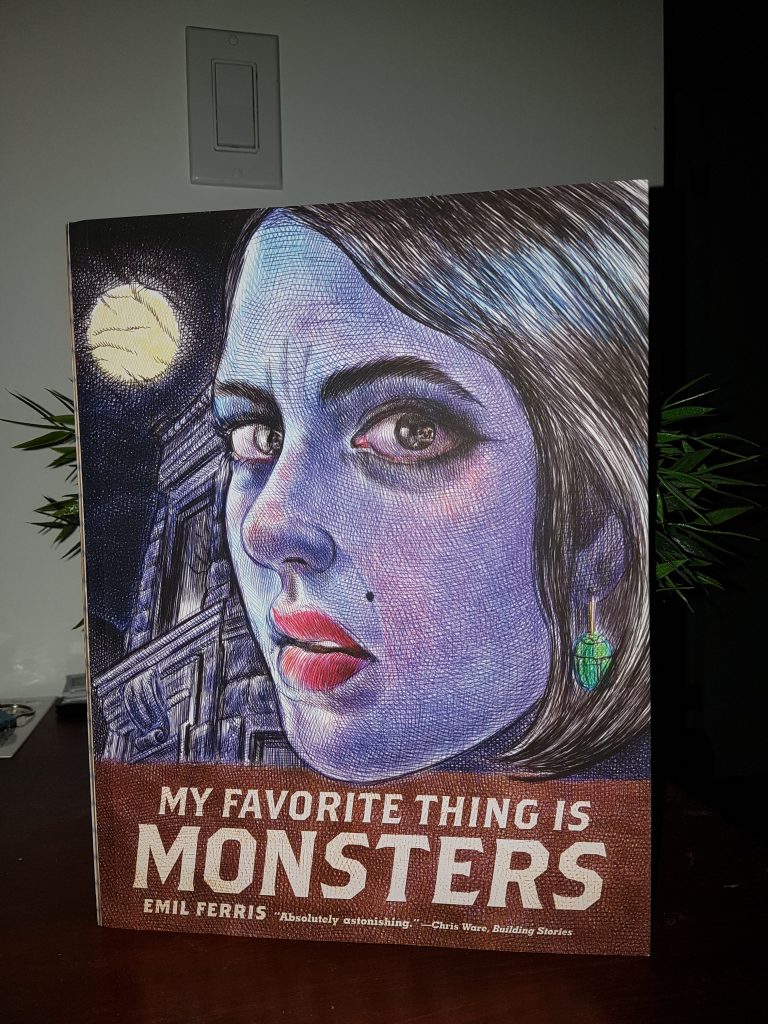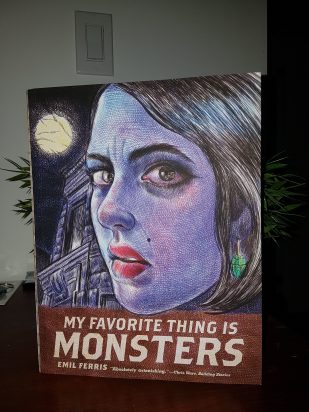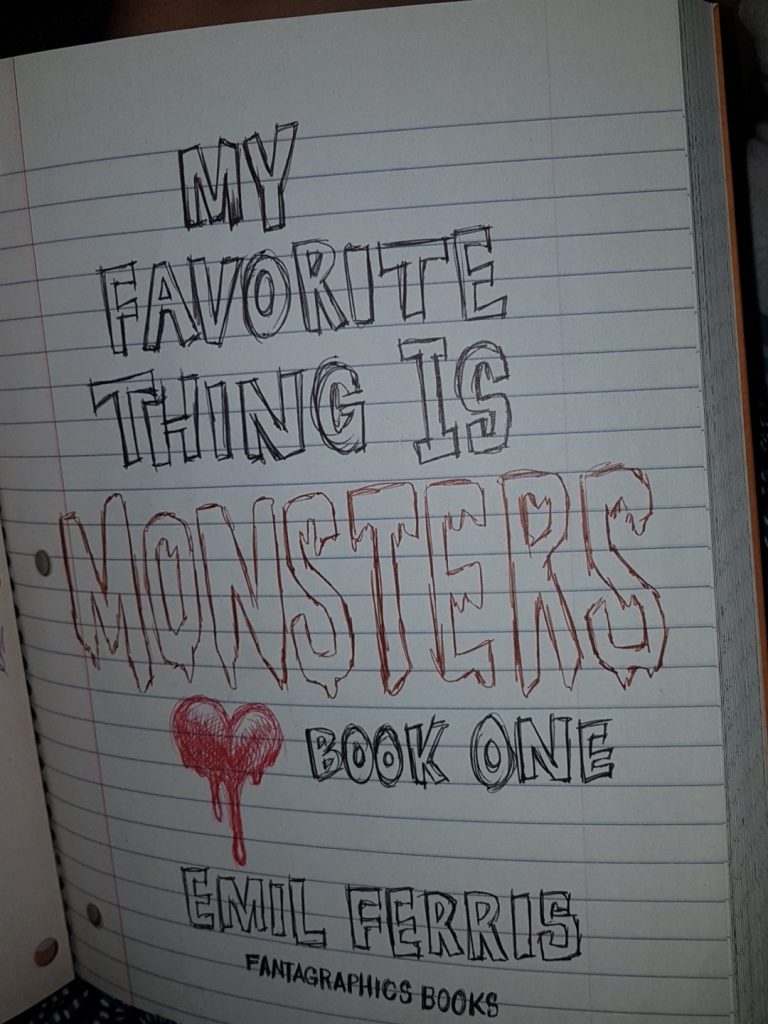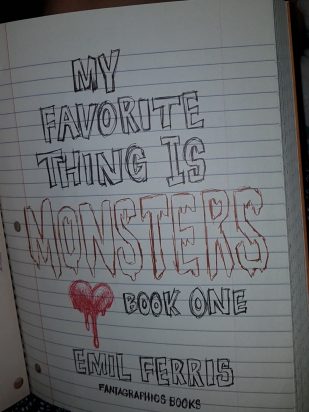 My Favorite Thing is Monsters, by Emil Ferris. It's a graphic novel and I've flipped through the first few pages and it's gorgeous! The pages are made to look like a notebook/journal so they're lined, and it looks super cool.
I'm definitely excited to have this, and it looks like there's a second book coming out later this year!
Books read:
I've had a good reading week! I read four books:
Final Girls, Riley Sager (I read it in a single day – very good!);
The Party, Robyn Harding;
Heart-Shaped Box, Joe Hill (another one I read in a single day); and
Bookishly Ever After, Isabel Bandeira.
Current reads:
I'm hoping to finish Kiersten White's And I Darken today. I'm really enjoying it!
And last night I started Harry Potter and the Prisoner of Azkaban, as part of my very slow Harry Potter re-read.
Reviews:
I only had one review posted this week (Eleanor Oliphant is Completely Fine, by Gail Honeyman). I have a bunch of reviews written in my notebook but I need to type them up and schedule them for the blog!
Alright, time to get back to my book and my coffee and enjoy the rest of my day. Happy reading!
Related Posts