Week In Review
September 4 – 10
I feel like I am in desperate need of coffee this morning. And it feels like autumn is on its way! The leaves are already starting to change colour and the temperature is getting cooler, and I finally got a new winter coat, so I'm ready for cold weather! And we ordered a new chair for our den, which I think will be the perfect chair to curl up and read in as it gets colder outside and cosier inside. I can't wait for it to get here!
I've been getting back into Zelda: Breath of the Wild for the Wii U, and I still love that game so much! Just running around exploring is sooooo fun. Too bad I don't have enough space on the system for the DLC though. Maybe when I eventually upgrade to the Switch I'll play through that version…
New books:
Thank you Harlequin Teen and HarperTeen for these e-ARCs:
Zenith, Sasha Alsberg and Lindsay Cummings;
The Tombs, Deborah Schaumberg; and
Beyond a Darkened Shore, Jessica Leake.
Books read:
I finished three books this past week – yay me!
Meddling Kids, Edgar Cantero (e-ARC);
Wonder Woman: Warbringer, Leigh Bardugo (<3 <3 <3); and
A Stranger in the House, Shari Lapena.
Current reads:
I decided to DNF Sparks of Light. I enjoyed the first book in the series, but this second one just wasn't grabbing me. I'd put it down for days at a time, and I was already feeling pretty annoyed with the characters. I might come back to it later, but for now I've reminded myself that life is too short and my time is too important to read something I'm not enjoying.
So I am still reading Harry Potter and the Goblet of Fire, which was my favourite Harry Potter book the first time I read the series, a very long time ago. I'm curious to see if I'll still feel that way when I'm done this re-read.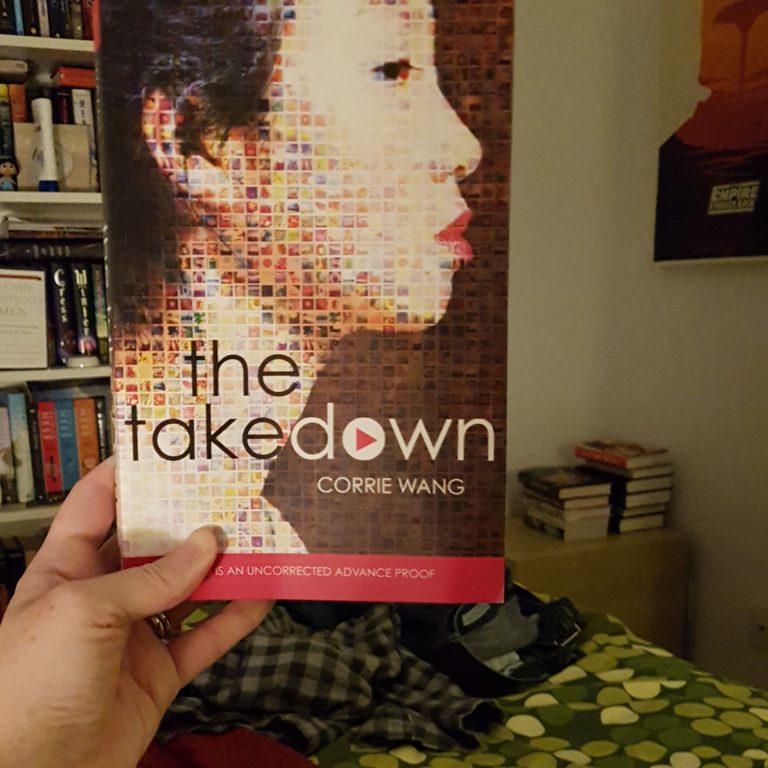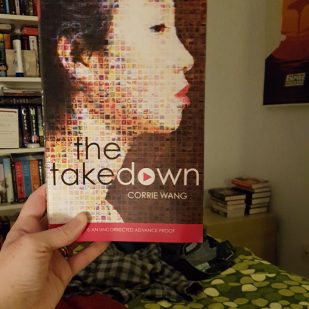 I started reading Corrie Wang's The Takedown, and I'm really into it so far! I posted about it last night on Litsy (username: KimmyPingwing), saying that it's giving me slightly futuristic Gossp Girl/Pretty Little Liars vibes. I'm hoping to finish it later today!
Reviews:
I finally got around to writing some posts about the books I've read lately! I've still got a few to write, but this past week, I posted about Brooklyn Girls by Gemma Burgess and Warcross by Marie Lu.
Coming up this week are reviews of Archivist Wasp by Nicole Kornher-Stace, and The Dire King (Jackaby #4) by William Ritter.
It's cool but kind of sunny out, so I am going to make myself put my book down and get outside for some fresh air and a walk later this morning (GASP!).  Happy Sunday!
Related Posts