Week In Review
September 11 – 17
Isn't that gif cute? I wish that was the kind of weather I was having. The temperatures cooled down for a bit and I got very excited for sweater weather and fall, but this past week it got hot again, sigh.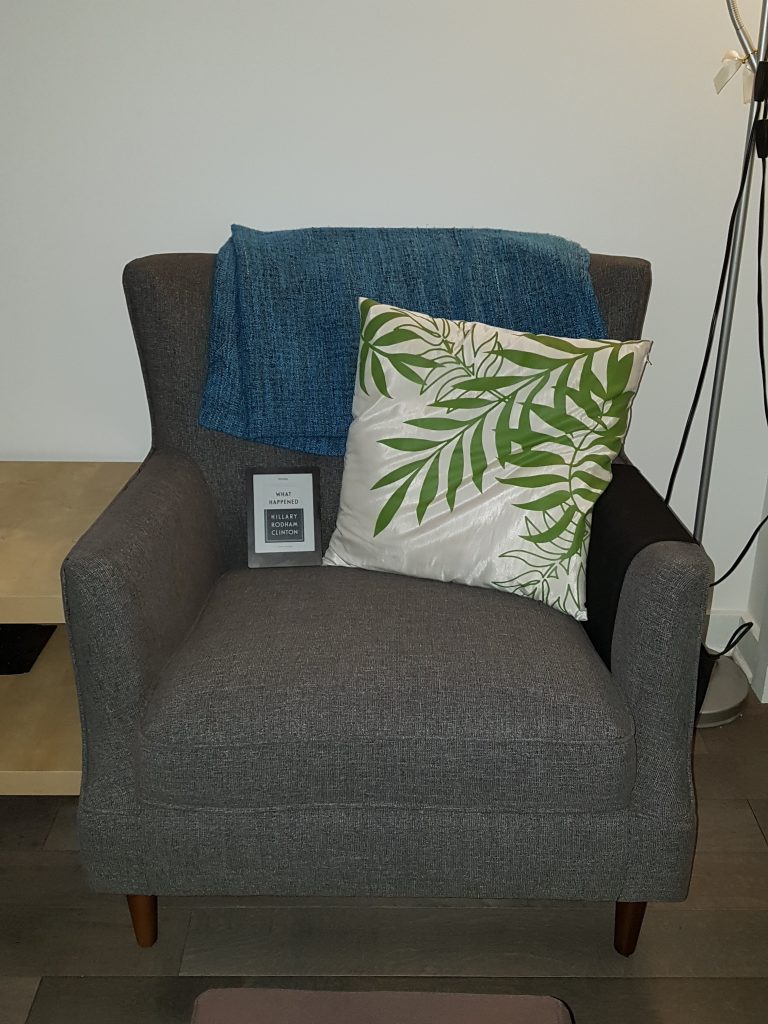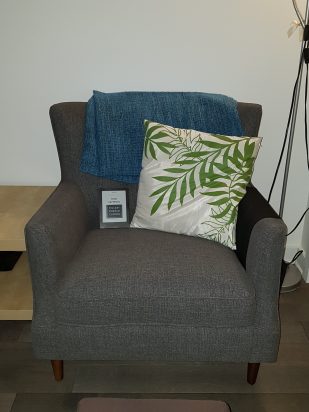 BUT I am writing this from my new reading chair, so that's exciting! It came yesterday afternoon and I love it! It has a very cushy seat and a nice firm back, and it's big enough that I can curl up in it with a book. I have to go run some errands today, but otherwise I will be in my chair, reading.
New books:
This was a very big book week!
First, some e-ARCs via Edelweiss that I'm looking forward to:
Love and Other Train Wrecks, Leah Konen;
Hamilton and Peggy! A Revolutionary Friendship, L.M. Elliott; and
The Midnights, Sarah Nicole Smetana.
Thanks to Penguin Random House Canada, I received finished copies of two books I've been really looking forward to:
Genuine Fraud, E. Lockhart; and
Little Fire Everywhere, Celeste Ng.
I also picked up a few books from the library (all the holds come in at the same time!):
The Epic Crush of Genie Lo, F.C. Yee (I'm really excited to read this one);
A Void the Size of the World, Rachele Alpine (I like that cover); and
Waking in Time, Angie Stanton (I love time travel stories!).
I also received a pre-order nice and early (I love when that happens!): The Ravenous, by Amy Lukavics. I'm really looking forward to reading this one. Her other books have been fun YA horror, and this one sounds like it will be too! It will make for some good fall reading.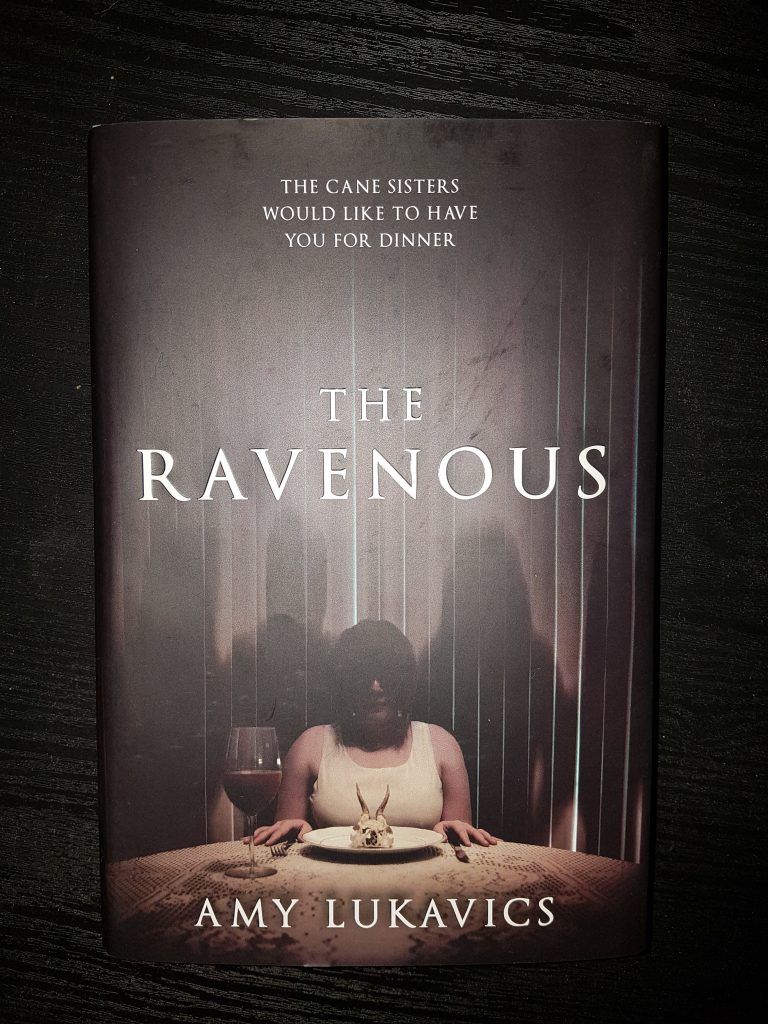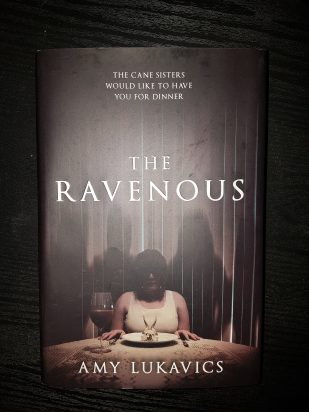 And last but certainly not least, I got Hillary Clinton's What Happened. I pre-ordered the e-book on my Kobo, and on release day when it didn't show up in my library I was somewhat distressed. Eventually the issue was resolved and the book was all mine! But I was waiting for the weekend to read it, because I knew I would want several uninterrupted hours of reading time with it. I started yesterday, and it's fantastic. I will definitely be reading more today.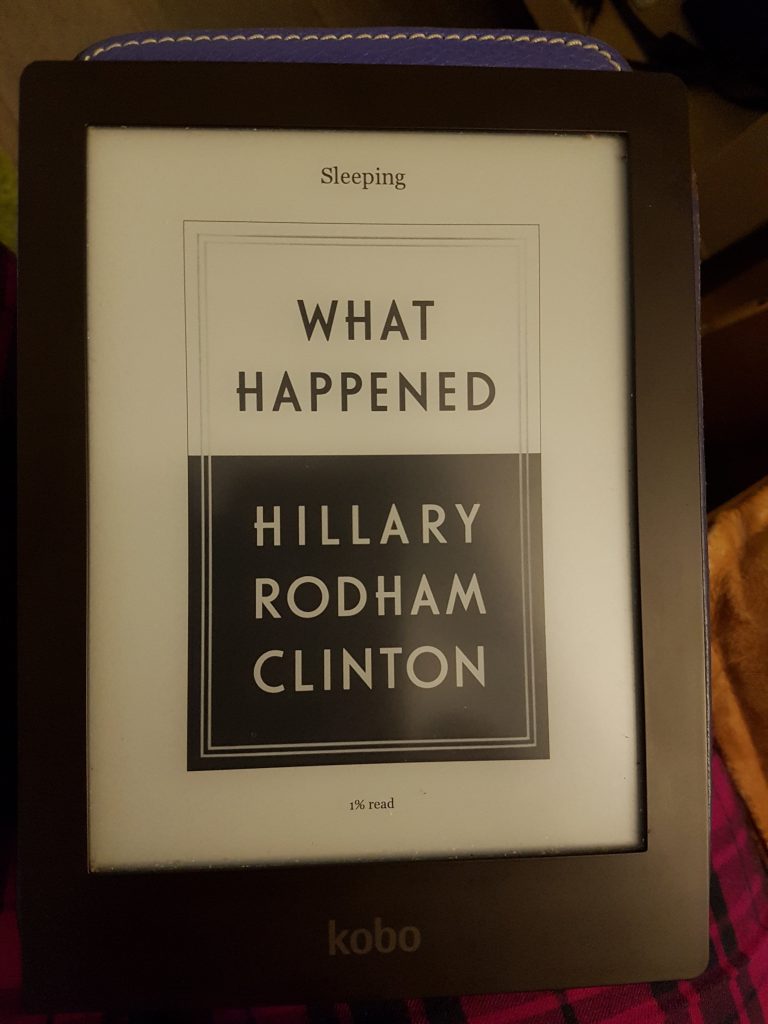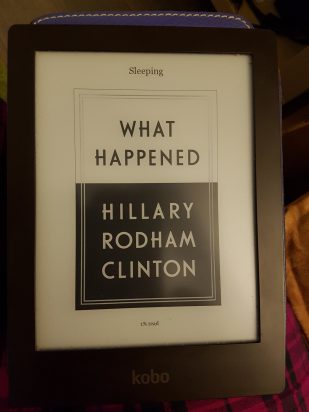 Books read:
I only finished one book this past week, but it was a good one: The Takedown, by Corrie Wang.
Current reads:
In addition to What Happened and carrying on my Harry Potter re-read, I'm reading Stefan Bachmann's A Drop of Night, as part of my efforts to read some of my older ARCs and e-ARCs. I'm about halfway through and it's really interesting so far!
Reviews:
I'm still a little behind on review writing, but maybe I'll catch up today.
This past week on the blog, I reviewed:
Archivist Wasp, Nicole Kornher-Stace; and
The Dire King (Jackaby #4), William Ritter.
Alright, time to run some errands and then get back to my book and my chair. Happy Sunday!
Related Posts