This is hosted at Good Books And Good Wine: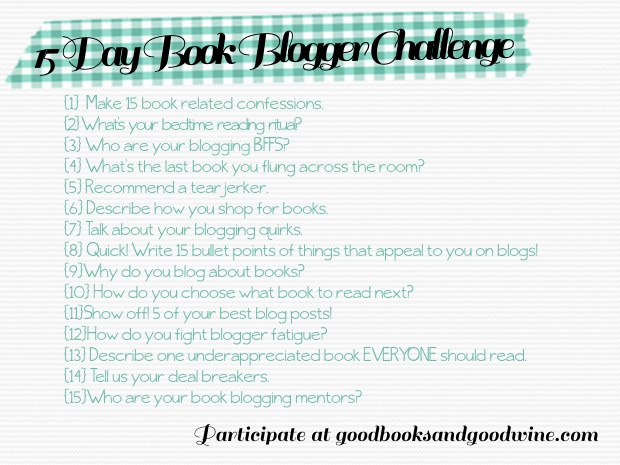 Day five's topic is to recommend a tearjerker.
Well, one of my book related confessions on my day one post was that I really don't cry when I read. The odd time I've shed a few tears, but I don't cry or bawl my eyes out or anything like that when I read, no matter how into a book I am or how sad it may make me feel.
So I'm not sure that I'm going to be a good source for recommending a tearjerker. However, I will name two books that have moved me to a tear or two, one YA and one adult fiction:
Hate List by Jennifer Brown (YA) – this was a great book, and it really moved me.
Please Look After Mom by Chi-Young Kim (adult) – what a sad, beautiful, haunting story. I can't recommend this book enough. It's one that has stayed with me.
So there you have it – two books that have actually made my cry a couple of tears! There aren't many books that have had that impact on me.