I blogged in January about some books I planned to read and movies I planned to watch in 2020. I updated my progress in February, and now that we're finally into April, I wanted to post an update on my March progress.
Books:
For my March pick, I read Confessions by Kanae Minato.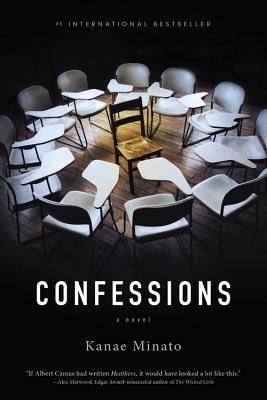 I briefly discussed my thoughts in my latest Quick Lit post. This was definitely my favourite of the three books I've read as part of this project so far.
Movie:
I've actually watched a few movies from my initial list since my February update:
I did end up choosing Memories of Murder as my February pick, since I've been unable to find Mother anywhere, so I swapped it out.
Then I watched The Host and The Raid 2, so I've actually watched four movies from my list now.
The Host was really good, and The Raid 2 was pretty good as well (although I didn't love it the way I loved the first movie, but appreciated that a lot of things were kicked up a notch in the sequel).
I haven't decided yet what I'll be reading and watching from my lists, but now that we're all pretty much in self-isolation and my commute to and from work has been eliminated, I've got a lot more time on my hands than I used to, so I'm excited to carry on with this project.