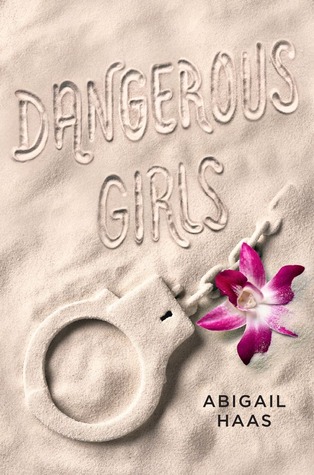 Dangerous Girls
By Abigail Haas Source
Received from the publisher
Published by
Simon Pulse
on July 16, 2013
Received from the publisher in exchange for an honest review. This does not affect my opinion of the book or the content of my review.
Rating:

Cover and summary from Goodreads:

It's Spring Break of senior year. Anna, her boyfriend Tate, her best friend Elise, and a few other close friends are off to a debaucherous trip to Aruba that promises to be the time of their lives. But when Elise is found brutally murdered, Anna finds herself trapped in a country not her own, fighting against vile and contemptuous accusations.

As Anna sets out to find her friend's killer; she discovers hard truths about her friendships, the slippery nature of truth, and the ache of young love.

As she awaits the judge's decree, it becomes clear that everyone around her thinks she is not just guilty, but dangerous. When the truth comes out, it is more shocking than one could ever imagine...
This was a book club pick, and I was excited because I've had this ARC since spring or summer of 2013 and while I'd been really wanting to read Dangerous Girls, and had only ever heard good things, I never quite got around to reading it until July.
Immediately this book made me think of the Natalee Holloway and Amanda Knox situations. The way this story jumps back and forth in time really helps create the tension and builds the mystery of what really happened the night Elise died.
I found this book impossible to put down. I really liked it, and definitely recommend it for mystery fans!
Spoiler-y thoughts below:
As for the end of the book – the twist, big reveal, whatever you call it – I saw it coming about halfway through the book. I've seen enough Law & Order to know when suspects keep popping up as a means of misdirection. That said, knowing what was coming didn't make it any less fun or 'aha!'-inducing to read at the end. And I really love when the unreliable narrator is done well. I'm looking forward to going back through the book from the beginning, looking for clues!
End of spoilers!
All in all, this book lived up to my expectations for a twisty mystery, and now I'm eager to get my hands on Abigail Haas' Dangerous Boys!