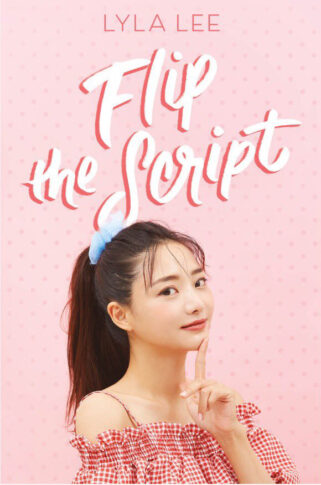 Flip The Script
By Lyla Lee Source
Received from the publisher
Published by
Katherine Tegen Books
on May 31, 2022
Received from the publisher in exchange for an honest review. This does not affect my opinion of the book or the content of my review.
Rating:

As an avid watcher of K-dramas, Hana knows all the tropes to avoid when she finally lands a starring role in a buzzy new drama. And she can totally handle her fake co-star boyfriend who might be falling in love with her. After all, she promised the producers a contract romance, and that's all they're going to get from her.

But when showrunners bring on a new girl to challenge Hana's role as main love interest—and worse, it's someone Hana knows all too well—can Hana fight for her position on the show while falling for her on-screen rival in real life?

-K-drama lovers will fall for all the fan-favorite tropes that make for a hit show.
-Romance is everywhere in this swoony, joy-filled novel, with fake dating, a secret relationship, and a classic love triangle!
-Visit South Korea as Hana takes readers through popular spots and hidden gems.
I was eager to read this because I loved Lyla Lee's previous book so much (I'll Be The One)!

I really loved Hana's perspective as an actor in a K-drama and getting in inside look at that world! It was so interesting, and since I'm a total sucker for fake dating stories, I loved the fake romance with her co-star.

The actual romance in the story was so sweet, and overall this book just put a big smile on my face. Recommended!