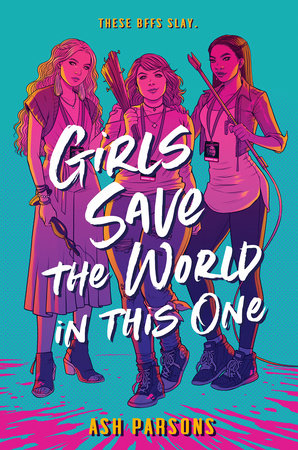 Girls Save the World In This One
By Ash Parsons Source
Received from the publisher
Published by
Philomel Books
on April 14, 2020
Received from the publisher in exchange for an honest review. This does not affect my opinion of the book or the content of my review.
Rating:

June's whole life has been leading up to this: ZombieCon, the fan convention celebrating all things zombies. She and her two best friends plan on hitting all the panels, photo ops, and meeting the heartthrob lead of their favorite zombie apocalypse show Human Wasteland.

And when they arrive everything seems perfect, though June has to shrug off some weirdness from other fans—people shambling a little too much, and someone actually biting a cast member. Then all hell breaks loose and June and her friends discover the truth: real zombies are taking over the con. Now June must do whatever it takes to survive a horde of actual brain-eating zombies—and save the world.
I love reading about zombies and fandom, so when I read the synopsis for this book, I knew that I had to read it!
I loved the story's depiction of fandom and its focus on friendship, and of course I really enjoyed the zombie outbreak itself and June and her crew battling against them.
This was a really fun read for me, and I finished it in a couple of days. I enjoyed it quite a bit, and definitely recommend it!