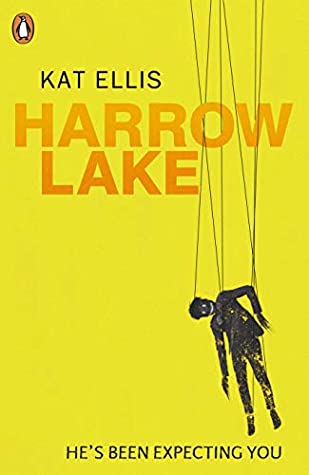 Harrow Lake
By Kat Ellis Source
Purchased
Published by
Penguin
on July 9, 2020
Rating:

Lola Nox is the daughter of a celebrated horror filmmaker - she thinks nothing can scare her.

But when her father is brutally attacked in their New York apartment, she's swiftly packed off to live with a grandmother she's never met in Harrow Lake, the eerie town where her father's most iconic horror movie was shot. The locals are weirdly obsessed with the film that put their town on the map - and then there are strange disappearances, which the police seem determined to explain away.

And there's someone - or something - stalking her every move.

The more Lola discovers about the town, the more terrifying it becomes. Because Lola's got secrets of her own. And if she can't find a way out of Harrow Lake, they might just be the death of her . . .
I had been looking forward to reading this book since I first heard of it, and when my preorder arrived in my Kobo library, I put my other books down so I could start this one right away!
This was a really good, tense YA thriller with touches of horror. I loved the atmosphere and reading this on a rainy evening certainly helped ratchet up the creepy vibes!
To me, this was more of a thriller/psychological thriller than horror, but I liked the sense of uncertainty and menace that permeated the story. Who could Lola trust? What could she believe about her family? What was really going on in this strange little town? And the whole Mr. Jitters thing was delightfully creepy!
Despite a few unanswered questions in the end, I quite liked this one!