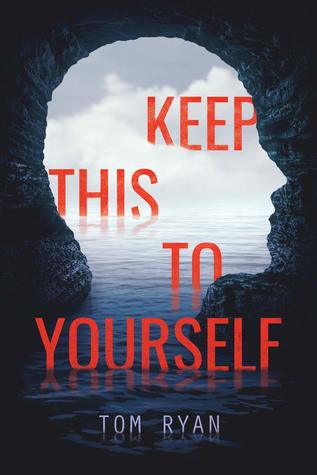 Keep This To Yourself
By Tom Ryan Source
Library
Published by
AW Teen
on May 21, 2019
Rating:

It's been a year since the Catalog Killer terrorized the sleepy seaside town of Camera Cove, killing four people before disappearing without a trace. Like everyone else in town, eighteen-year-old Mac Bell is trying to put that horrible summer behind him—easier said than done since Mac's best friend Connor was the murderer's final victim. But when he finds a cryptic message from Connor, he's drawn back into the search for the killer—who might not have been a random drifter after all. Now nobody—friends, neighbors, or even the sexy stranger with his own connection to the case—is beyond suspicion. Sensing that someone is following his every move, Mac struggles to come to terms with his true feelings towards Connor while scrambling to uncover the truth.
This was a YA mystery that had recently been on my radar, so I was pleased when it was the October pick for one of my book clubs.
This was a really intriguing, absorbing book that felt like a YA noir mystery. I loved that I didn't put all the pieces together before the end. Trying to solve this one definitely kept me on my toes.
This is a great pick for YA mystery readers. It was one of those really good stories that had me equally invested in the mystery, and in the well-being of the characters.