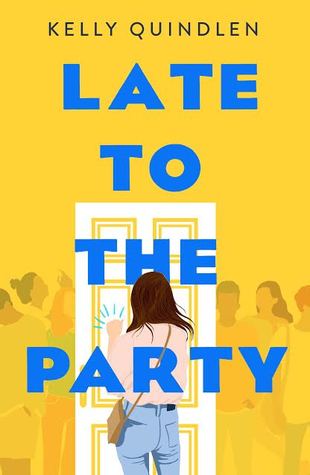 Late To The Party
By Kelly Quindlen Source
Scribd
Published by
Roaring Brook Press
on April 1, 2020
Rating:

Seventeen is nothing like Codi Teller imagined.

She's never crashed a party, never stayed out too late. She's never even been kissed. And it's not just because she's gay. It's because she and her two best friends, Maritza and JaKory, spend more time in her basement watching Netflix than engaging with the outside world.

So when Maritza and JaKory suggest crashing a party, Codi is highly skeptical. Those parties aren't for kids like them. They're for cool kids. Straight kids.

But then Codi stumbles upon one of those cool kids, Ricky, kissing another boy in the dark, and an unexpected friendship is formed. In return for never talking about that kiss, Ricky takes Codi under his wing and draws her into a wild summer filled with late nights, new experiences, and one really cute girl named Lydia.

The only problem? Codi never tells Maritza or JaKory about any of it.

From author Kelly Quindlen comes a poignant and deeply relatable story about friendship, self-acceptance, what it means to be a Real Teenager. Late to the Party is an ode to late bloomers and wallflowers everywhere.
I listened to this on audio and it was really good as an audiobook. The narrator was excellent.
I liked this story a lot and felt like I could see some of myself in Codi. The romance was sweet and I liked that the story was about late bloomers, but I especially liked the depictions of friendship. It would make an excellent summer read and it captured the feeling of summer as a teenager so well. Recommended!