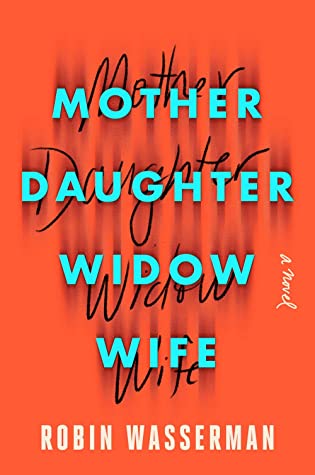 Mother Daughter Widow Wife
By Robin Wasserman Source
Received from the publisher
Published by
Scribner
on July 7, 2020
Received from the publisher in exchange for an honest review. This does not affect my opinion of the book or the content of my review.
Rating:

Who is Wendy Doe? The woman, found on a Peter Pan Bus to Philadelphia, has no money, no ID, and no memory of who she is, where she was going, or what she might have done. She's assigned a name and diagnosis by the state: Dissociative fugue, a temporary amnesia that could lift at any moment—or never at all. When Dr. Benjamin Strauss invites her to submit herself for experimental observation at his Meadowlark Institute for Memory Research, she feels like she has no other choice.

To Dr. Strauss, Wendy is a female body, subject to his investigation and control. To Strauss's ambitious student, Lizzie Epstein, she's an object of fascination, a mirror of Lizzie's own desires, and an invitation to wonder: once a woman is untethered from all past and present obligations of womanhood, who is she allowed to become?

To Alice, the daughter she left behind, Wendy Doe is an absence so present it threatens to tear Alice's world apart. Through their attempts to untangle the mystery of Wendy's identity—as well as Wendy's own struggle to construct a new self—Wasserman has crafted a jaw-dropping, multi-voiced journey of discovery, reckoning, and reclamation.

Searing, propulsive, and compassionate, Mother Daughter Widow Wife is an ambitious exploration of selfhood from an expert and enthralling storyteller.
This was an intriguing story. I was drawn in by the mystery surrounding Wendy Doe, but what I found really compelling was the examination in the story of memory: how memories are made, how they shape us, what it might be like to suddenly have no memories of one's own life. What would that mean for one's identity?
The alternating timelines and narration was initially a bit confusing, but I liked the style as I read on. I didn't get pulled into this one emotionally, though, and was not particularly invested in Lizzie's story.
I liked this book, but didn't love it.